Four Fantastic Wins for Plumpton College Degree Students!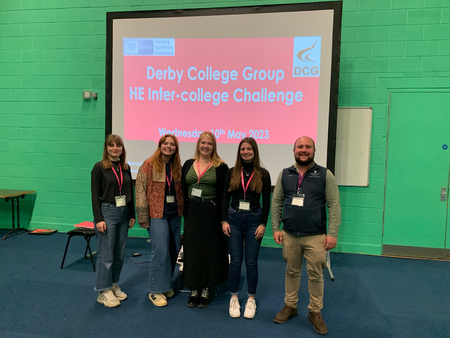 On Wednesday, 10th May, several of our degree students studying BSc Applied Animal Behaviour & Welfare and FdSc Applied Animal Behaviour & Conservation attended the Intercollege Research Competition hosted at Derby College with Programme Manager Will Hughes.
Students were able to enter one of three competitions: a 7-minute oral presentation, an A1 poster presentation and a research bake-off. Voting on the winners in each category was decided via a Judges Vote from two industry experts, Liz Webb, Chester Zoo, and Dr Richard Sands, Twycross Zoo, along with a Student Vote from the 70 students present from 5 other Colleges. The standard of the competition was very high, with some outstanding quality research presented.
Our higher education students performed amazingly well and won 4 of the 18 awards on offer - massive congratulations!
India Hicks (BSc (Hons) Applied Animal Behaviour and Welfare) won 1st place for the student vote in the oral presentation and 1st place in the A1 poster for her research project on the impacts of field education on wildlife conservation knowledge conducted at Mankwe Wildlife Reserve in South Africa. Issy Townley (FdSc Applied Animal Behavior and Conservation) won second place in the student vote for the A1 poster she presented on public awareness of invasive species in the UK. Finally, Olive Carr (BSc (Hons) Applied Animal Behaviour and Welfare) won 2nd place based on the judges' vote for the best research bake-off for her research examining the behaviour of captive Dalmatian pelicans at Arundel WWT.
Overall, this is a fantastic outcome for the students who attended, and they should be incredibly proud of their achievements!
Interested to see where our Animal Management degree programmes could take you?
Learn more about our history
Since the original 400-acre College farm was bought back in 1919, Plumpton College has certainly seen a lot of changes.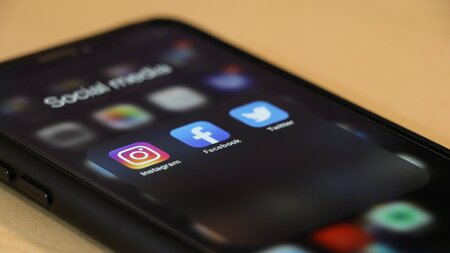 Stay connected
Keep up to date with us online. Give us a like and follow us on: