Employers are Key to our Students' success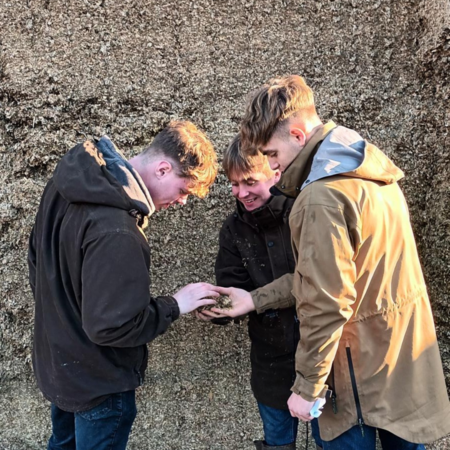 The staff at Plumpton College are always working hard to improve our students' experience and welcome feedback from them and employers as part of the process.
Employers have given their time and welcomed our students onto their farms to explain their systems and brought the theory into practice. We have also had employers come in to take part in class activities such as mock interviews as part of preparations for their middle-year work placement. In addition, we are currently putting together the plan for additional qualifications. This is again at the request of employers and students to make them able to hit the ground running as they progress onto working in the industry for a year before they return to college for their final year.
It has been National Apprenticeship Week this month, so I thought I would explain about another very employer-led opportunity for people wishing to study in Agriculture. They date back many years and allow new entrants into the industry or existing staff to access training and development whilst in employment. Employers who take on apprentices to 'pass on' their skills and experience are in effect growing their own staff to be very experienced in their business and as an added bonus, it can include family members too.
Apprenticeships provide an alternative path to be educated while ensuring that professions and industries have the skilled workers they need. They have been embraced as a viable alternative to more college-based courses, and an apprenticeship is accessible, flexible and a great alternative for both young people and employers.
At Plumpton College we have apprenticeships available at level 2 and level 3 with a potential start at any time of the year, and we are currently recruiting for both levels. If you would like to know more, please go to www.plumpton.ac.uk where you will find the current opportunities we have available in the apprenticeships section.
An apprenticeship will last for a minimum of 12 months, and combines hands-on work with the opportunity to train and obtain qualifications. It is also a paid position, so you earn while you learn with at least 20% of your time set aside for learning.
Isaac writes below about a recent college trip to the DOE show which he found very interesting and informative.
Update from Isaac Adams
"This week my classmates and I were lucky enough to attend the 63rd annual DOE show. As I've chosen the arable pathway to focus on for my third year I was looking forward to seeing the wide range of both new and used machines.
It was a real eye opener to see the stands and see all the kit on display. It's amazing to see how technology continues to grow and develop with a real emphasis on sustainability. Not only were they displaying parked up machines, they were also carrying out live demonstrations that included loading and unloading bales off a trailer with a telehandler, loading woodchip into a trailer with a telehandler and tractors tipping woodchip. This gave a real feel of their capacity and efficiency.
It was really helpful to see some of the kit that was on sale in work and not sat in the show area. I really enjoyed the day and took away a lot of information and I'm looking forward to some more educational trips coming up with Plumpton College. Our next trip planned is a visit to Worthy Farm near Glastonbury and Kingshay Farming."
Learn more about our history
Since the original 400-acre College farm was bought back in 1919, Plumpton College has certainly seen a lot of changes.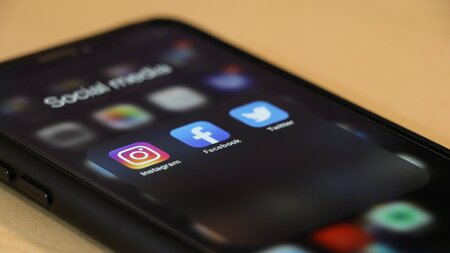 Stay connected
Keep up to date with us online. Give us a like and follow us on: