Become a Butcher apprentice today. Local employers hiring now!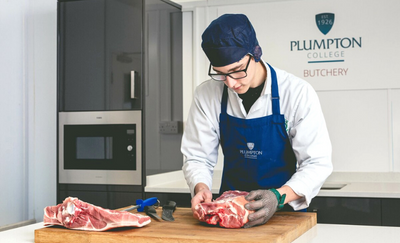 We have lots of Butcher apprentice vacancies waiting to be filled - could it be you? Becoming a Butcher is one of the oldest crafts in the world where innovation meets tradition. It's a role that plays a critical role in the current climate and a role that cannot be replaced with automation.
Butchers learn to skilfully cut a range of meats (such as beef, pork, poultry, and fish), process and produce products for sale to an industry standard. A butchery career can see you working for large food outlets, supermarkets, hotel chains; to independent and local food businesses or restaurants. They're not the only pathways. A Butcher Apprenticeship can gear you up for entry into food safety and quality assurance, working on a farm or taking on management roles.
In a typical butcher role, your responsibilities may be buying and storing stock; cutting, boning and trimming meat, checking deliveries for content and hygiene, buying and storing stock in cold storage areas (like a walk-in freezer), travelling to markets and wholesalers to pick up and deliver stock and products.
Butchery is an in-demand sector with a shortage of highly-skilled employees. As a training provider, we offer Level 2 Butcher and Level 3 Advanced Butcher Apprenticeships.
In our Level 2, you'll learn:
health and safety practices, food hygiene
using butchery tools and machineries such as knife skills or vacuum packing
teamwork and customer care skills include suggesting how best to cook meat and which cuts are best for your recipe!
earn qualifications in food safety, health and safety, knife skills and maths/ English (if applicable)
Our Level 3 will equip you with the skills to progress onto:
supervisory and management positions
staff recruitment, mentoring and staff appraisals
to merchandising, business profitability
and more artisan practices and preparation of wet and dry meat
earn qualifications in food safety supervision, HACCP for food manufacturing, health and safety in the food supply chain business and maths/ English (if applicable)
An Apprenticeship combines paid on-the-job training with a formal qualification, studying at a college or training provider, typically for 18 months starting throughout the year.
At Plumpton College, you will learn in small groups in modern facilities equipped with the very best industry-standard equipment, taught by industry trained tutors with extensive experience running and working in different butchery settings.
'As a butchery apprentice, I get to learn new skills and earn money at the same time. I've picked up new techniques and knowledge, including learning about carcass selection. I hope to own and run my own butchery business one day.'
Category: Food Skills
Learn more about our history
Since the original 400-acre College farm was bought back in 1919, Plumpton College has certainly seen a lot of changes.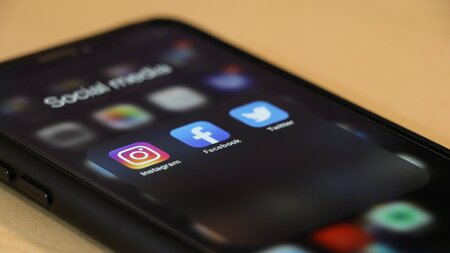 Stay connected
Keep up to date with us online. Give us a like and follow us on: