Apprentices presented with National Institute of Meat Awards by HRH The Princess Royal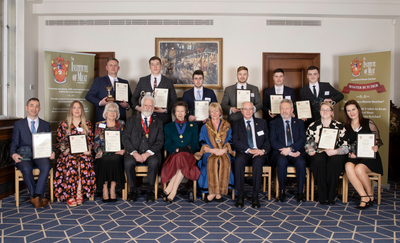 We're proud to announce three of our apprentices who study with Plumpton College have won three of nine awards at the Institute of Meat (IoM) and Worshipful Company of Butchers Annual Awards, held at Butchers' Hall in London, on Thursday 24th February.
Sarah Porter, an apprentice at Stansted Park Farm Shop, was named Best New Apprentice 2021. Letitia Redfern at Booker Carlisle was awarded Best Multiple Butchery Apprentice 2021, and Austin Howell, at Priory Farm Estate, was awarded Best Meat Apprentice Showing Real Management Potential and Champion Apprentice of the Year.
Sarah, Letitia and Austin were presented with their certificate of achievement by HRH The Princess Royal, Past Master of the Worshipful Company of Butchers and Fellow of the Institute of Meat. They were also awarded a cheque to the value of £250 and a years honorary membership of The Institute of Meat.
The event is a firm fixture in the meat and poultry industry calendar but was cancelled last year due to COVID restrictions. Running for almost 30 years, the IoM Prize-giving seeks to recognise and celebrate individual achievement in the meat industry. Commenting on this year's awards, Keith Fisher (F.Inst.M), Chief Executive of the IoM and himself a fourth generation Master Butcher, said;
'It's been a tough couple of years for the food industry in general – butchers especially faced extraordinary pressures as demand soared to unprecedented heights during the lockdowns. For apprentices to achieve an award under such circumstances is quite remarkable. The quality of the nominations we received demonstrates the calibre of the people joining the meat industry. The winners can look forward to a fantastic, fulfilling career, and I hope they inspire others to consider an apprenticeship. I'm delighted that The Princess Royal joined us to present the awards. It has given all the winners an extra sense of pride in their achievement.'
Click here to find out more information for our Butchery Apprenticeship - local employers hiring now!
To find out more about meat industry apprenticeships, visit www.FDQ.org.uk.
Learn more about our history
Since the original 400-acre College farm was bought back in 1919, Plumpton College has certainly seen a lot of changes.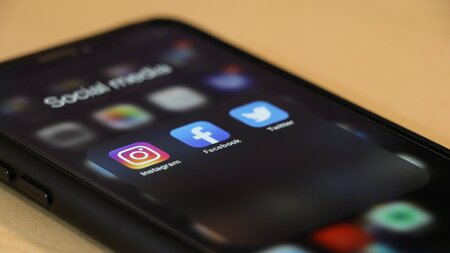 Stay connected
Keep up to date with us online. Give us a like and follow us on: