A Busy Term For Animal Behaviour Students
21 March 2019 14:18 - 14:18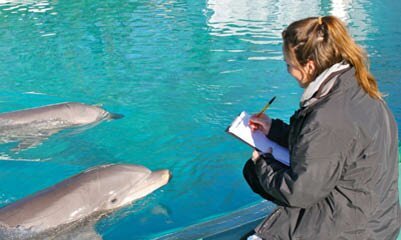 It has been a busy few months for our undergraduate Animal Behaviour students who have been lucky enough to enjoy a selection of special events since term recommenced in January.
Find out what they have been up to in our events round-up below!
Seminar Series: Priorities in Animal Welfare:
(Supported by the UFAW LINKS Scheme)

On January 31st, in one of her few days in the UK, Dr Isabella Clegg visited the undergraduate animal students to present her research on dolphin welfare. Dr Clegg's research includes the development of a standardised and easy-to-implement welfare assessment for use in zoos and aquariums, which she is also extending to assess the welfare of wild dolphins. Dr Clegg's work has been featured in popular media, and prior to visiting Plumpton she had recently returned from Patagonia, where she had been invited to give a TED talk on animal optimism. Dr Clegg now runs her own animal welfare consultancy, and is now involved in a variety of international projects, including the Icelandic beluga whale sea sanctuary.
For March's International Women's Day, Dr Liz Paul travelled from the University of Bristol, where she is a senior research fellow, to speak to undergraduate animal, veterinary nursing, and equine students as our second seminar speaker. Dr Paul has researched animal welfare and emotions for over 20 years, spanning species including chickens, dogs, rats, and pigs. In 2004 she co-authored a ground-breaking journal paper showing that animals can also exhibit optimism and pessimism, just like humans. Since this work, Dr Paul has continued to develop and implement innovative measures of animal emotion and cognitive processing in a huge range of species, recently including various invertebrates.
Marine Mammal Medic Training Course:

On February 20th, the British Divers Marine Life Rescue brought their unique Marine Mammal Medic Training Course to Plumpton College. Our undergraduate animal students had the opportunity to learn how to identify the various seal, dolphin, and whale species that can be found in UK waters, as well as learning about the problems that can be faced during marine mammal rescues. In the afternoon, students went outside to learn the practical skills required to rescue seals, dolphins, and large whales stranded on land. This includes a system of inflatable posts for large whales, as these animals can weigh over 1,000 kilos! All students who undertook the day's training were successfully awarded their medic certificates, which qualifies them to participate in BDMLR-run marine mammal rescue operations nationwide for the next year.
These events were for undergraduate animal programmes - BSc (Hons) Applied Animal Behaviour and Welfare Top-Up, and the FdSc Applied Animal Behaviour and Conservation.
We are still accepting applications for our degree courses, start your search today or view our higher education prospectus.
Learn more about our history
Since the original 400-acre College farm was bought back in 1919, Plumpton College has certainly seen a lot of changes.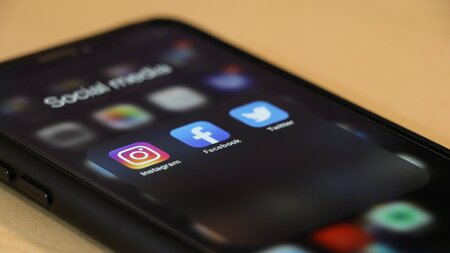 Stay connected
Keep up to date with us online. Give us a like and follow us on: