You don't need to be from a farming background to study agriculture!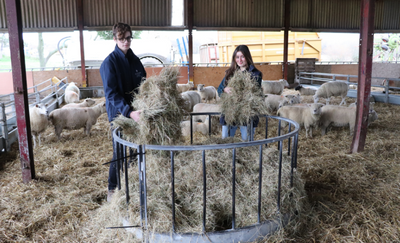 Agricultural students are very focused on working hard and learning as much about the industry as possible. To study agriculture at Plumpton College, you don't need to be from a farming background. Students come from a variety of backgrounds and locations. Not only do our Agriculture and Land Management courses give students the practical skills to manage livestock and crops. But they also develop knowledge and understanding of agriculture as a bigger picture, exploring the environmental impact of farming and ways to improve farming techniques for the future.
We continue to invest heavily in our agriculture and food resources across the college and offer students the opportunity to put theory into practice and gain valuable experience in livestock, crops and machinery to embed into work experience and employment opportunities.
Here is what the students say about their experience in the past month or so...
Mia
So far, Plumpton College has been a fantastic opportunity; I've recently finished my dairy routine. I'd never worked on dairy before. It was a fascinating experience to work with Scott and George - both Herdspeople at College campus Farm - while understanding their methods and the ins and outs of milking. I've gone from feeling timid to feeling more confident around the cows and would be more than happy doing dairy again. The other week, we also had the opportunity of experiencing how the cows get their feet trimmed and repaired if they suffer from bruises underneath with a lesson from Ian, the Farm Manager.
The most recent practical is worth noting; every other Wednesday, we get the chance to learn and make fences ourselves. Making fences was particularly new to me as I'd never been taught these estate skills before. Phil - Agricultural Lecturer - is brilliant in supporting students to learn new skills. I can confidently say I can lay a fence when I need to. In my theory lessons, we've been finishing our assignments. I've received my results from my first assignment on Farming Methods with a proud distinction. It's safe to say I've learnt a lot in lessons, and I'm very grateful for the opportunity to experience this.
Ben
In my studies at Plumpton College, I have been engaging with my courses intently, thoroughly willing to extend my learning in all directions of farming.
Mid-November, I undertook my first routine week doing calves, waking up at 4:30am each morning ready for a day's work with the dairy cows and calves. I learned how the milking parlour functions, frequently asking the staff questions about general cow care and health. For example, I expressed interest in learning about the treatment of cow feet and the different types of bedding that are tailored to foot health. Here I learned about green bedding, whereby dry faecal matter is recycled as bedding, providing a hygienic environment for the cattle to lie on.
In this topic, I also learned how difficult green bedding is to produce and keep sterile, as the smallest quantity of moisture will permit bacterial infection. It is also an alternative to spreading the manure as slurry, which causes environmental issues, such as compaction and air pollution. This took my interest because I aspire to see a more sustainable farming system where the environment is better aided, not impaired. I built on this interest by studying on a PA1 spraying course, where I learnt about the effects of conventional farming methods, specifically pesticides in general. And how DRT (Drift Reduction Technology) can prevent drift while spraying fields as drift is the main factor for environmental damage when utilising pesticides.
Learn more about our history
Since the original 400-acre College farm was bought back in 1919, Plumpton College has certainly seen a lot of changes.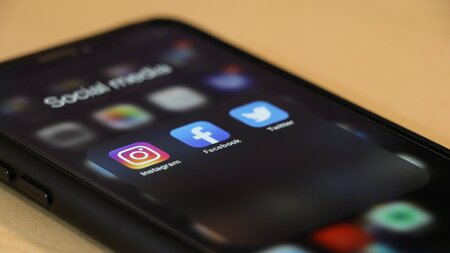 Stay connected
Keep up to date with us online. Give us a like and follow us on: