Year 9 & 10 students attend Future Fields, our first STEM event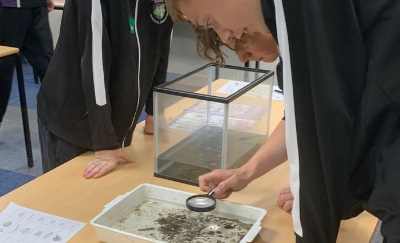 Students from across East and West Sussex attended our first of many to come, Future Fields event to showcase the application and important of science, technology, engineering and maths (STEM) in the land and environment sector. The event saw seven schools from Hasting, Eastbourne, Burgess Hill, Crawley and Hassocks, with over 200 year 9 and 10 students attending over the two days.
Students joined in on interactive and engaging workshops in our subject areas from learning the science of mice and their sense of smell in Animal Management, understanding how the 3:5:8 mathematics rule is used within Floristry to create beautiful displays, to learning about the science of soils and measuring the PH to ensure a successful crop yield.

We were delighted to be joined by exhibitors BASC, Lely, South Downs National Park, Crawfords and Tuckwells, to name a few. A fantastic opportunity for students to talk directly to industry and understand the depth and breadth of careers available in the land and environment sector, with technology and engineering at the forefront of this sector.

With our campus Farm securing sponsorship from Lely for automatic milkers, automatic feed pushers, and automatic barn cleaners, it was great for Lely to exhibit at Future Field and to show students the innovative technology developing in farming and agriculture. Alongside this, we place our Farm Simulation for students to have a play and experience what it's like to farm virtually.
"A fantastic and hands on event, that showcases STEM in land based studies. The students very much enjoyed the whole event."
David, Ifield Community College
"Wow what an amazing event! Thank you Plumpton, you never fail to deliver! An incredible interactive event which the students and teachers loved! Can't wait to come back next year."
Lisa, Ifield Community College
"A fantastic day for students with a variety of workshops showing how STEM is used in Plumpton's courses and in the workplace. The exhibition space allows students to be hands on and try driving a tractor and using virtual simulators."
Sarah, Willingdon Community School
"It was a fantastic and well-organised day where the students experienced a range of engaging, hands-on workshops."
Carla, Woodlands Meed College
Learn more about our history
Since the original 400-acre College farm was bought back in 1919, Plumpton College has certainly seen a lot of changes.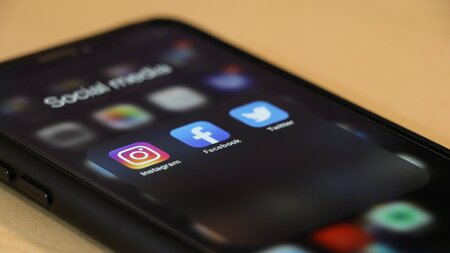 Stay connected
Keep up to date with us online. Give us a like and follow us on: