Wine Careers Talk - Duncan McNeill

Viticulturist and vineyard manager Duncan McNeill discussed with great enthusiasm the realities of being out amongst the vines. However, he didn't start out in viticulture; a road accident when working as a bike courier encouraged him into a short-lived career in insurance and pension sales in Edinburgh. When he was eventually freed from his two-year contract, he embarked on a trip to Australia and New Zealand with a working holiday visa, which led him to work on vineyards in Central Otago. This ignited a passion for a life in the vineyard.
Duncan left Central Otago with plenty of vineyard experience and a Diploma in Viticulture. Next was to be Pfalz, Germany, where the domaine he was working at was the setting for his biggest winemaking mistake: the transfer of 500 litres of Gewürztraminer auslese into a recently emptied, but stained, red wine vat. A mistake, he says, that did not go down too well.
He took the strict work culture that he absorbed in Germany to his next post of vineyard manager at New Hall vineyard in East Anglia, and soon discovered that this managerial style needed a softer touch. People management skills are so important in the successful running of an organisation, so he works very hard to get those elements right. His management style is hand-on, but when he was consulting for the Farm Advisory Services Team (FAST) in Kent, as the role was not in any way practical-based, he soon found his skills were becoming stale. He feels that to give good advice and to manage vineyards effectively, he needs to be carrying out the jobs (such as pruning) himself. This is not to say he does it all; he relies on a pool of workers that he can call on for the less skilled manual work and has one skilled permanent member of staff who works closely with him on the tractor team. Duncan values his employees and especially looks to hire people who have a good work ethic, in order to create an effective, cohesive team. He also seeks people who listen carefully to what he wants and understand why they are doing specific jobs.
Duncan's love for the vineyard has nurtured a love for the seasons. Growing vines and making a local product has bound him to this area and he has set down metaphorical roots, something he didn't expect but has embraced. Duncan's upbeat and down-to-earth character was refreshing and inspiring. He has become a highly successful viticulturist/vineyard manager.
By Nick Smith 1st year FdSc Wine Production
Learn more about our history
Since the original 400-acre College farm was bought back in 1919, Plumpton College has certainly seen a lot of changes.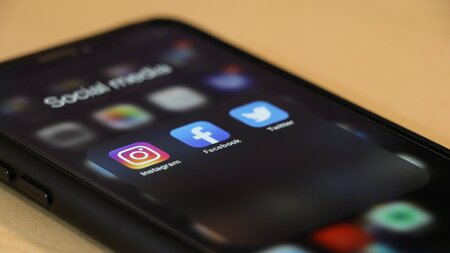 Stay connected
Keep up to date with us online. Give us a like and follow us on: