Wine Career Talk Series - Wednesday 30th April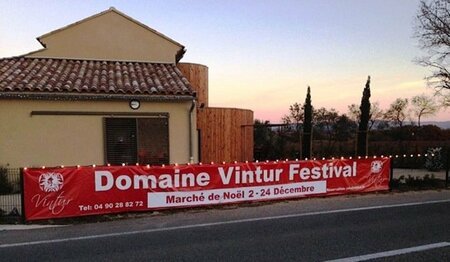 On the 30th April we were fortunate to be visited, for our lunchtime career talk, by a 2011 graduate of Plumpton College, James Wood.
He is the winemaker at Domaine Vintour – a 12 ½ hectare site on the slopes of Mount Ventoux, 33km from Avignon. For his first vintage (2012) he won a silver medal at the Concours des Vins in Orange, followed in 2013 by a gold medal for the 2011 reserve red and overall trophy for his 2012 Blanc Tradition.
James began his career in the pub trade, managing and redeveloping bars. The experience he gained there gave him an understanding of how to read and understand people, which proved invaluable in his later career. After working as a wine trader, and then in vineyards across the world, he came to study at Plumpton College and, upon graduating, went on work at Domaine Vintour.
Now that the vineyards are under control, he is focusing on marketing plans, label design and the development of the brand, which includes keeping one step ahead of the local competition by developing an eco-trail and offering unique events such as 'jazz under the stars' in the vineyard.
James is clearly passionate about the product that he has created. He enjoys meeting customers and hearing feedback on his product, whenever it may occur; he even keeps a case of wine in the boot of his car for any impromptu tastings! This feedback influences his blending and helps to develop the wine style, so that the wines are always evolving. His advice for new winemakers is: be an extrovert, have a quirk that makes you memorable, and believe in the product you're selling!
James also advises that, as a winemaker, you should never stop learning: there is much more to be gained from experiencing a difficult harvest than a straightforward one. Also, things can always be done to improve the wines, such as trying different blends and co-ferments of grape varieties. However, he did admit that the worst part of working in a vineyard was the early morning spraying; his biggest disaster was taking out 60 m of trellising while driving a tractor tired!
In the winery, the most monotonous part of his job is the paperwork, which seems endless in France, but for the product he's creating this seems like a small price to pay.
We were treated to a glass of the 2012 vintage, bottled only two weeks ago, which was delicious, bursting with ripe fruit and velvety smooth. It brought visions of the beautiful French countryside. It has left me keen to try more of James' wines, not least the cuvée Sélène – made in honour of all the women who have ridden up Mont Ventoux by bike!
Sarah Fairclough
FDip Wine production
Learn more about our history
Since the original 400-acre College farm was bought back in 1919, Plumpton College has certainly seen a lot of changes.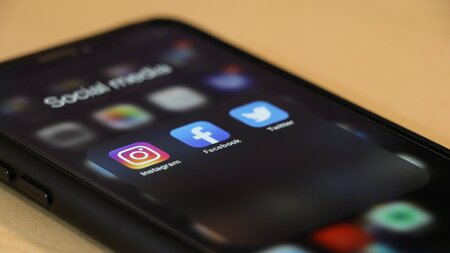 Stay connected
Keep up to date with us online. Give us a like and follow us on: