Wine Career Talk Series - Wednesday 26th Feb

In the third in the series of career talks, Plumpton College welcomed winemaker Victoria Ash from Hush Heath vineyard in Kent. The session began with a brief overview of Hush Heath and a short working history of former Plumpton student, Victoria .Tony Milanowski then quizzed on her transition from a media make-up artist to being nominated as one of the "world's leading winemakers to watch under the age 40" by the Drinks Business magazine.
Victoria's career in the wine industry is not a typical route in, as after school she studied for three years to become a media makeup artist. A change of mind led her to pack her bags and head to New Zealand. The grape harvest and New Zealand's charm whetted her appetite, and the UK's young, exciting and dynamic sparkling wine industry proved too much of an opportunity to be missed. Victoria describes every day as different, with one minute working in the laboratory and the next putting her creative skills to good use by working on a set design for an international wine show. She explained how Hush Heath has grown over the years and how she is passionate about creating wine, introducing new flavours and winning awards for the wine she produces. Victoria highlighted the importance of receiving direct customer feedback from events and shows, and how this helps her to understand exactly what people think of her wines.
A reoccurring theme throughout the career talks at Plumpton has been how machinery always breaks down when you least expect it, and Victoria's advice to always look after your machines was duly noted by all the students. With the students' minds starting to focus on their upcoming vintage placements, Victoria gave some sound advice for surviving those 12+ hour harvest shifts by trying to be as healthy as possible, eating the right foods and maintaining good team spirit. She discussed what she looks for when employing staff, and the dos and don'ts of writing a CV and covering letter. The main advice to all students was to gain as much experience in the industry as possible by working part-time whilst studying and working harvests around the world.
The 30 minute session was really enjoyable and informative and we thank Victoria for attending and sharing with us the excellent 2010 Balfour Brut Rosé, a lovely afternoon treat.
Robert Cherowbrier, 2nd year BSc Viticulture & Oenology.
Learn more about our history
Since the original 400-acre College farm was bought back in 1919, Plumpton College has certainly seen a lot of changes.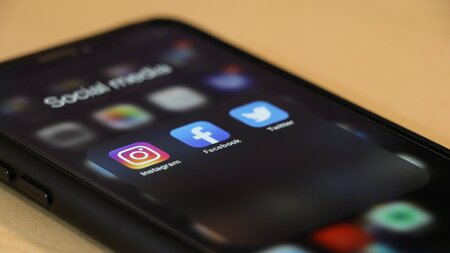 Stay connected
Keep up to date with us online. Give us a like and follow us on: