Wine Career Talk Series - Wednesday 19th Feb

Today at Plumpton College we welcomed Gavin Monery, winemaker from London Cru, the urban winery venture by Cliff Roberson of Roberson Wines (www.londoncru.co.uk).
This winery brings the experience of winemaking into the centre of London, with opportunities for the public to tour a working winery, taste from tank or barrel, and try their hand at blending a bottle from base wines. For the first season, London Cru made a range of blending wines from four varieties sourced from France and Italy. Next year, they hope to double their production and source a greater range of varieties.
Gavin brings winemaking experience from Margaret River and Burgundy to the project, but winemaking is just part of his role, as London Cru has built a winery for both wine production and customer involvement. In sourcing the grapes, suitable vineyard plots from Europe were scouted and contracts made with growers. After a number of visits to monitor quality, London Cru had the difficult task of using long-range weather forecasts to coordinate hand harvesting and retrieval by refrigerated lorry. Each harvest was chilled within 2-3 hours of picking and delivered to London within 36 hours, coming from as far away as Italy.
Along with the logistical work and winemaking, Gavin spends an equal amount of time leading tours and tastings and giving interviews to explain the London Cru concept. He stressed the importance of developing communication skills as part of the many roles in wine production. When asked what other skills Gavin has found useful during his career, he suggested mechanical aptitude and the ability to trouble-shoot. For instance, you need to be able to methodically take apart equipment to find and replace that broken piece! He also suggested attention to detail, both in the winery and when reading contracts, and following instructions carefully without taking short cuts. His advice to students would be to seek work with the best winemakers in the world. They will probably be the best teachers, and future employers will regard your experience favourably. When writing CVs, keep them short and succinct, focusing on relevant experience.
As well as winemaking at London Cru, Gavin also makes his own Gevrey-Chambertin and Puligny-Montrachet wine under the label Le Rêveur. To finish the talk Gavin providing a tasting of his soon to be released 2012 Gevrey Chambertin and the 2013 LDNCRU Chardonnay.
Learn more about our history
Since the original 400-acre College farm was bought back in 1919, Plumpton College has certainly seen a lot of changes.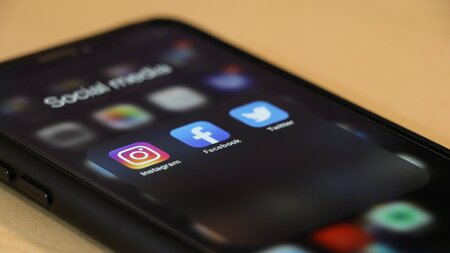 Stay connected
Keep up to date with us online. Give us a like and follow us on: