Wine Career Talk Series - Wednesday 12th Feb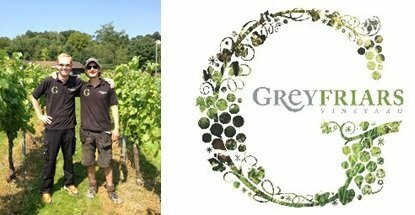 This afternoon saw wine production students attend the first lunchtime wine career presentation. Today's speakers were Mike Wagstaff and David Line, owner and vineyard manager from Greyfriars Vineyard in Surrey, who talked about their vineyard, their roles, and what advice they would give to students when approaching the industry after graduation. Wine lecturer Tony Milanowski led the session, giving a quick history lesson on Greyfriars vineyard and then latterly introducing Mike and David with their backgrounds in the oil and music industries.
The session continued in an interview style, with Tony quizzing Mike and David on everything from what a typical day for each of them would be, to what the most unusual things that their jobs have led them to do. All of which yielded a range of amusing, thought-provoking and interesting answers. There were stories about being stopped at European borders on suspicion of smuggling people, when actually they were just importing grape press and other winery equipment back to the vineyard. All students were also warned that using Facebook whilst driving a tractor may result in the need to do some emergency trellis repairs!
The more thought-provoking points from the talk included the realities of vineyard work being monotonous. What you have to do once, you often have to do thousands of times depending on the number of vines in the vineyard. The importance of a good selection of music on your iPod when having 40,000 vines to prune; to the realities of the amount of paperwork to do day-in day-out were discussed. Also the problems of using equipment imported from abroad; when it goes wrong you have to fix it yourself, as there is not the support network of 'local' technicians in the UK like there is in other wine producing regions. The main advice given to everyone was to get as much practical experience as possible as it will all help with every aspect of the industry, don't take shortcuts in anything and always check your tractors! Student questions for Mike and David covered topics from approaches to the leasing of land and being aware of buyout clauses, length of contract for the best returns on investments to the realities of health and safety when in such a small winery.
All in all, the 45-minute session was an enjoyable and very interesting experience for everyone involved, with the added bonus of tasting the first wine that they had produced since Mike bought the vineyard in 2010 – their sparkling rosé, a Pinot Noir Chardonnay blend from 2011, which was a lovely treat for us all!
Emma Garbutt, 2nd year BSc (Hons) Viticulture & Oenology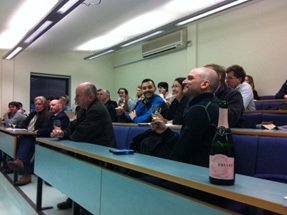 L: MikeWagstaff (left) David Line, R: Wine students enjoying the career talk
Learn more about our history
Since the original 400-acre College farm was bought back in 1919, Plumpton College has certainly seen a lot of changes.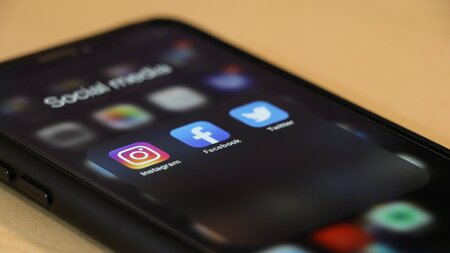 Stay connected
Keep up to date with us online. Give us a like and follow us on: