Wine Career Talk Series - Wednesday 11th February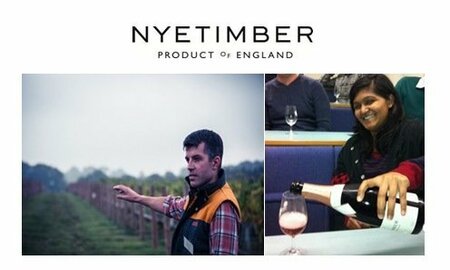 Winemaker Brad Greatrix and students enjoying Nyetimber Rosé
Brad Greatrix – Winemaker at Nyetimber
Brad Greatrix has been the winemaker at Nyetimber since February 2007. His experience prior to his current role included spells at Kangarilla Road, First Creek Wines, and most notably Chateau Margaux. Brad's CV is equally impressive on the education front as he holds a degree in Biochemistry (Queen's University, Ontario), a Masters in Wine Research (The University of British Colombia) and a Graduate Diploma in Oenology (University of Adelaide).
Brad is currently busy blending the 2014 vintage in preparation for bottling in March, so we were lucky to steal him away for a lunchtime talk at the college. It was an informal meet, during which Tony Milanowski fired questions, whilst students from both business and production listened fervently.
When asked to describe a typical day at work, Brad was quick to point out how varied a winemaker's role was, particularly at an established vineyard like Nyetimber, where there are many vintages to oversee at any one time, all at different stages of production. The seasonality and constantly evolving nature of the industry are what really appeals to him, and his favourite time of year is tasting the juice at harvest. The role of a winemaker is not just limited to winemaking, and Brad will also be called upon to be an ambassador for the brand and is expected to represent Nyetimber through presentations, tastings or even social media. He highlighted the importance for all employees of recognising that they are all working towards the same end goal, which is to sell their product. He admitted that staff hiring and management is a tough aspect of the job, and it is vital to have a rounded skill set in order to succeed. For instance, Brad recently attended a course at the University of Nottingham on flavour perception in order to better understand the psychological aspect of tasting and the way consumers perceive wine.
Brad shared some good advice with the students present, explaining how he values employees with clear goals, whether they be 1, 2 or even 10 year ambitions. Passion and pride are also highly valued assets in the industry, as working in wine is hard work and a lifestyle choice.
Brad always had the goal to work in fine wine but he never envisaged working in the UK. It was a bottle of Nyetimber that sparked his interest and it seemed fitting that he brought some to share with the students.
Nyetimber 2009 Rosé
Brad stressed that a quality rosé must be distinguishable as a rosé in spite of its colour, so, at Nyetimber, tasting trials are carried out in black glasses to ensure that the aromas and flavours of each style are distinct and recognisable. The 2009 vintage certainly achieved this, exhibiting an enticing nose of strawberries and cream with a hint of spice. The palate was dominated by crisp red apples that lingered, teasing out the desire for more. A shame he only had two bottles...
By Joseph Arthur, 1st year BSc Viticulture and Oenology
Learn more about our history
Since the original 400-acre College farm was bought back in 1919, Plumpton College has certainly seen a lot of changes.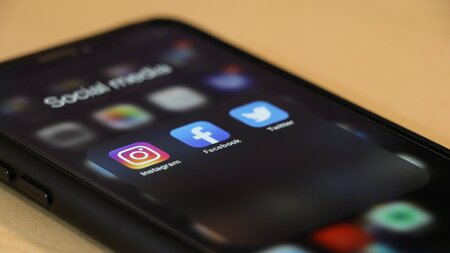 Stay connected
Keep up to date with us online. Give us a like and follow us on: