Where does your breakfast come from?
10 March 2017 18:56 - 18:56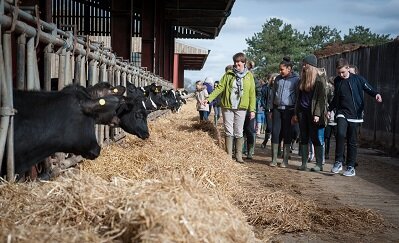 Lewes Old Grammar School students in Year 7, 8, 9 & 10 classes visited Plumpton College, Children's Rural Education Centre to take part in the country's biggest celebration of Breakfast.
Students from Lewes Old Grammar School visited Plumpton College, Children's Rural Education Centre on Tuesday 7th March to celebrate Breakfast Week. The staff and students started their visit with a Farmhouse breakfast, highlighting how breakfast is the most important meal of the day providing the energy needed for a busy school day.
Breakfast was followed by a tour around the College farm. Students enjoyed seeing the Cows, Calves, Pigs, as well as the milking parlour. They learnt the process milk follows from cow to carton and other breakfast products.
Plumpton College hosts a large number visits for Primary and Secondary schools throughout the year and it was great to have a local school take part in such a special event. We offer a wide range of curriculum linked visits, both to schools and at Plumpton College. This year the college has launched a new offer of STEM-related workshops hosted at Plumpton College for Secondary schools.
For breakfast ideas, nutritional advice or to search for other events locally, visit www.shareupyourwakeup.com.
Learn more about our history
Since the original 400-acre College farm was bought back in 1919, Plumpton College has certainly seen a lot of changes.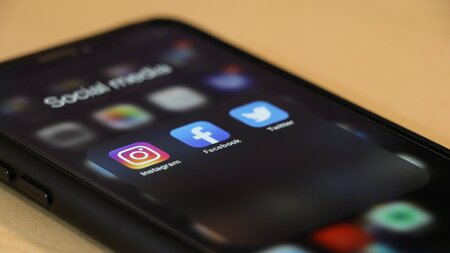 Stay connected
Keep up to date with us online. Give us a like and follow us on: