We are thrilled to announce the opening of our brand-new multi-purpose facility, the AgriFood Centre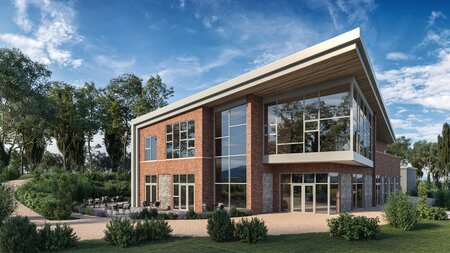 We are thrilled to announce the opening of our brand-new multi-purpose facility, the AgriFood Centre, based within the heart of our 2,500 acre campus near Lewes.
To officially launch the AgriFood Centre we are hosting the South East Future of Farming event on Thursday 20th April 2023 in partnership with CLA and Virgin Money. This event is designed for farmers and landowners from across the region to look at driving productivity and profitability in a sustainable way.
Attendees will hear from keynote speakers who will share their own stories and bring to life how they have invested in technology, regenerative practices and/or people in doing so. We aim to show that British farmers can be global leaders. For more information about the event, or to register for your free ticket, click here.
The striking £10m building was developed to host and connect rural communities and businesses across the South East for training, education, networking and events, while providing the Agriculture, Food and wider land management industries with up-to-date skills, training and support.
With outstanding views of the estate, the site offers flexible teaching, conference & exhibition space, state-of-the-art training kitchens, and extensive catering facilities. Locally sourced coffee and snacks, including cakes, bread and pastries produced by our bakery apprentices are served in the on-site Graze Café.
The highest sustainability standards have been at the heart of the project, which carries a BREAM rating of excellence. Our enhanced planting schemes in partnership with Sussex Wildlife Trust mean that new habitats will thrive on our campus and increase the biodiversity we have across our estate.
Plumpton College was awarded £4.4 million for the innovative project from partners including East Sussex County Council, Virgin Money, HM Government, South East Local Enterprise Partnership and The Wolfson Foundation.
What's most exciting is that it is already being used for multiple purposes and is available to hire for meetings, events and conferences. Here's just a few examples of what's been happening in the last month!
The three teaching spaces are already in full use for our degree students and we've hosted an Open Event to promote our university courses, another one of which is planned for Saturday 17th June.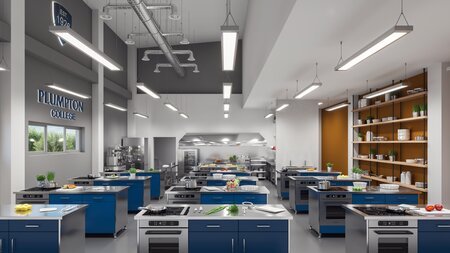 On Thursday 23rd March 2023, guests were invited to an event at the AgriFood Centre to launch the new training kitchens. Attendees from Table Talk Foundation and The Royal Academy of Culinary Arts embarked on a tour of the winery, campus farm and butchery processing centre. Throughout the afternoon, they enjoyed homemade baked goods by Anthony Gaston, Head of Bakery at Plumpton College, and sparkling wine made by one of our alumni.
Table Talk Foundation, a charity which raises funds to provide food education for children in Sussex and supports local hospitality, generously fundraised for the training kitchens alongside The Royal Academy of Culinary Arts' Adopt a School. As part of an ongoing partnership, the training kitchens will be used by schools and the wider community and charities twice a week to provide outreach education.
We also hosted our first Bakery Round Table event on Tuesday 21st March where we welcomed industry experts from across Sussex to discuss how taking on an apprentice can increase staff recruitment and retention.
To see a 360 degree video or the e-brochure about the AgriFood Centre click found here.
To enquire about hosting a conference or event in the new AgriFood Centre, email: events@plumpton.ac.uk or phone: 01273 892 020.
Learn more about our history
Since the original 400-acre College farm was bought back in 1919, Plumpton College has certainly seen a lot of changes.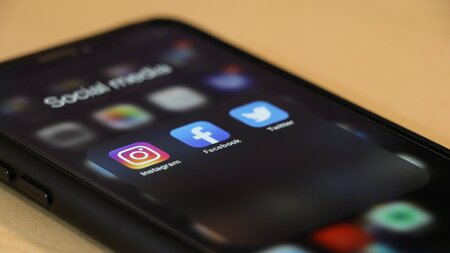 Stay connected
Keep up to date with us online. Give us a like and follow us on: