Top staff appointment to lead sport programme
20 March 2018 17:16 - 17:16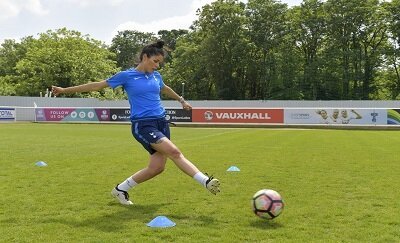 Has 'world cup fever' inspired you to get into sport? Then look no further. Plumpton College is delighted to welcome a new member of staff to the Adventure Education & Sport department starting this September.
Shannon Moloney will lead the sport programme at Plumpton, now in its second year of running alongside the long established adventure education programmes. The sport programmes include opportunities for students to join sports academies in Rugby, Football and Netball to hone their skills.
Name:
Shannon Moloney
Job Title:
Lecturer in Sport and Outdoor Education
What's your specialist area of teaching?
Sport development, coaching and exercise.
What is your biggest career achievement?
From my footballing career it's got to be winning the league at White Hart Lane for Tottenham Hotspur and being promoted into the Women's WSL2.
Whilst I was a Police Officer, I created a "drugs awareness programme" to combat the increase in drug crime within the local area. The programme was extremely successful and was rolled out into a number of other Boroughs in London.
What are you most looking forward to?
I am looking forward to expanding enrichment opportunities for students and also looking to create a girls football programme.
What is your favourite sport?
Football
Who is your sporting hero?
It's got to be Anthony Joshua he is an amazing athlete.
What inspired you to get into sport?
I grew up in London and used to play out with the boys who lived locally to myself. There wasn't any girls. I was determined to always be better than the boys.
Name your top 3 careers in sport that others may not have thought of:
Sports performance product taster: someone who would taste sports products such as protein bars/gels and shakes and also evaluate how they enhance their performance
Designer for sports kit
Social Media advocate: an individual who updates social media for a sports organisation
If you have been inspired by our team to begin your career in Sport you can find out more about the Sport and Adventure Education courses at Plumpton at our next information events on 28th June 3pm – 7pm or 25th August 9.00 – 12.00.
Learn more about our history
Since the original 400-acre College farm was bought back in 1919, Plumpton College has certainly seen a lot of changes.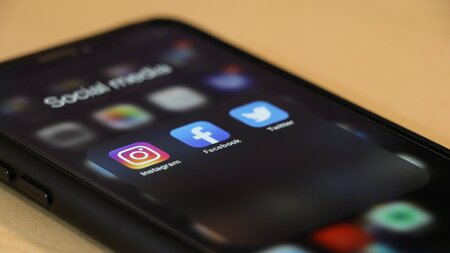 Stay connected
Keep up to date with us online. Give us a like and follow us on: