The South East Future of Farming Event - A Huge Success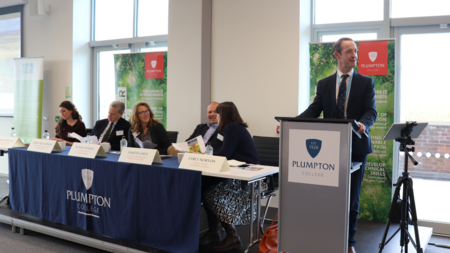 With the mission of connecting communities and businesses for training, networking, and events, we embarked on the largest investment of over £11 Million of any education provider in the country.
Our AgriFood Centre is perfectly designed to suit a range of events thanks to its various room sizes, on-site kitchen and Graze cafe, and the South East Future of Farming event took full advantage of our beautiful new facility.

In association with The CLA and Virgin Money, the event welcomed farmers, landowners, and organisations from across the region with a clear focus on profitability and productivity in a sustainable way.

Delegates were inspired by the illuminating talks put on by the incredible keynote speakers:
Martin Lines, Chair of Nature Friendly Farming
Brian Richardson, UK Head of Agriculture, Virgin Money
Susan Twining, CLA Chief Land Use Policy Advisor
Amelia McLean, Director, Hugh Lowe Farm
Emily Norton, Head of Rural Research at Savills
In the afternoon, guests were able to attend two educational workshops lead by various industry specialists:
James and Emma Loder-Symonds - Nonington Farms
Ian Salmon - Farm Manager at Plumpton College
Professor Michael Lee - Harper Adams
James Smith - Loddington Farm
The nibbles provided by our events and catering team, and prepared within our new professional training kitchen, were simply outstanding and expertly complemented our Plumpton Estate wine.

We would like to say a huge thank you to all who made this event an absolute success, and we are already counting down for next year's South East Future of Farming Event.

Want to host your next conference or event at our AgriFood Centre? Learn more about our outstanding facility here, and enquire today by emailing: events@plumpton.ac.uk
Category: Agriculture
Learn more about our history
Since the original 400-acre College farm was bought back in 1919, Plumpton College has certainly seen a lot of changes.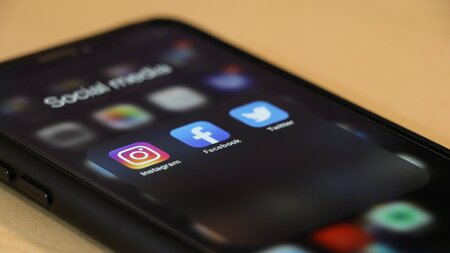 Stay connected
Keep up to date with us online. Give us a like and follow us on: