THE LIFE AQUATIC - Q & A WITH DAN HATHERLEY-HURFORD, PROGRAMME MANAGER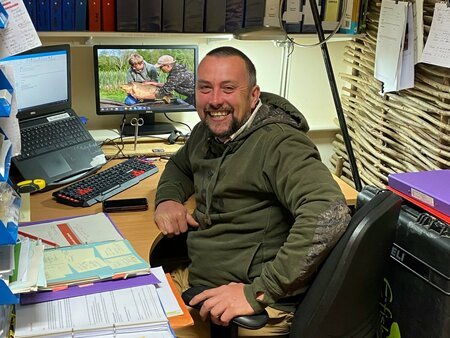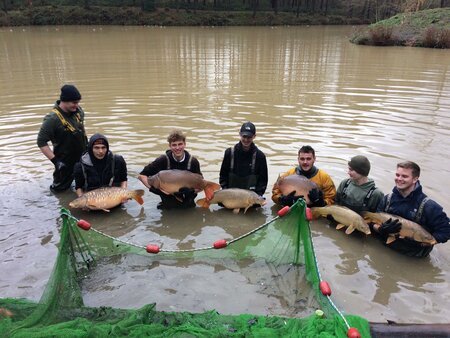 We recently caught up with Dan Hatherley-Hurford, Programme Manager for our Fisheries and Aquatic Science department here at Plumpton College to talk about the course, his role and the many career opportunities available in this National and International sector of employment, as well as the many opportunities to progress into higher education.
Fishing is now the UK's most popular participation sport with freshwater anglers contributing an estimated £1.4 billion annually to the English economy, supporting up to 27,000 full-time equivalent jobs, through their spending on the sport.
Dan oozes enthusiasm for all things aquatic and we recently asked him a few questions about himself, as well any advice he has for anyone considering taking one of our many courses and turning their love of fishing into a career…
How long have you worked in the industry?
"I have worked professionally in fisheries science, fisheries management, and environmental enforcement and as an aquatic consultant since 1993. During this time I have always remained passionate and driven to make a difference."
What do you enjoy most about teaching Fisheries & Aquatic Science?
"Over time I realise that I really enjoy showing others how to learn new skills and develop their knowledge and awareness. I really enjoy watching students believe in themselves and help build their confidence."
What advice would you give to anyone considering doing the course?
"At Plumpton College we are able to help you be the person you want to be. We will support you in this development and prepare you for industry employment and progression to university. We're not the biggest out there however we have dedicated staff, smaller class sizes and the passion to light the spark within."
Plumpton College has excellent facilities within its large estate located within the South Downs National Park. You can look forward to a healthy balance of practical and theoretical experience during your sessions. Our facilities include an aquaculture production business (fish farm) and coarse fishery. You'll also benefit from trips and visits where you'll learn surveying and capture techniques including seine netting and electrofishing.
We're still accepting applications for September 2020 so apply and become a part of this diverse industry sector offering a range of different career opportunities within Aquaculture, Fisheries Management, Freshwater and Marine Ecology, Environment Protection and Monitoring and Surveying both Marine and Freshwater.
Check out Dan's course video here where he highlights what you'll study on the course and takes you on a tour of the College facilities.
Learn more about our history
Since the original 400-acre College farm was bought back in 1919, Plumpton College has certainly seen a lot of changes.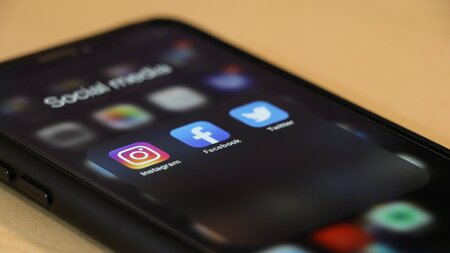 Stay connected
Keep up to date with us online. Give us a like and follow us on: