The ex-competition horse; an invaluable resource for education.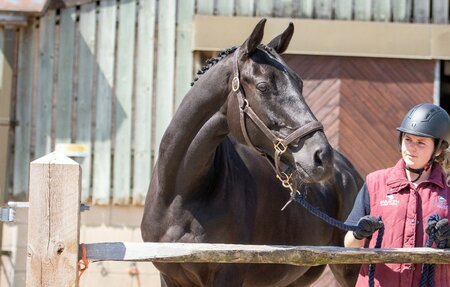 The ex-competition horse; an invaluable resource for education.
At Plumpton College, we have the honour of having a variety of ex-competition horses either gifted to us or loaned to the Equine department.
We have found that our ex-competition horses are an invaluable resource for the students as they allow them to develop their practical skills more effectively due to handling and riding a wider variety of horses and we find this prepares them really well for their future careers in the industry.
We are lucky enough to have horses that have competed successfully in the disciplines of show jumping, dressage, eventing, racing and driving. Some came to us directly from the racetrack and others have retired from 3* eventing so our riders can benefit not only from schoolmasters but also the challenging but rewarding experience of retraining.
It is vitally important that we maintain our ex-competition horses correctly to ensure they achieve to their full potential and flourish in their new environment. An effective feeding and training plan is essential to give them the correct foundations to live a rewarding life and improve longevity in their new roles. Saracen Horse Feeds, our sponsors here at Plumpton College give us fantastic and individualised advice for each of our horses and support us in devising specialised feeding plans (for more information contact Nic Read, Area Sales Representative for the South East at Nic.Read@SaracenHorseFeeds.co.uk).
Factors to consider for an effective management plan
Diet and exercise are not the only factors to consider when retraining these wonderful horses.
We also need to consider their conformation, sourcing and fitting the correct tack, soundness and effective farriery, and any other current or previous health issues.
Our students are fully involved in creating a feeding, training and management plan for these horses as part of their study programmes and will have the support of our highly experienced staff team to achieve this.
It is important that when we assess workload we consider not only the intensity of work but also the variety. Here at Plumpton, we ensure that horses have a mixture of hacking on the downs or around the farm, treadmill exercise, polework, dressage and gridwork or jumping where appropriate. All horses have two rest days a week and we place an important emphasis on welfare by ensuring that all horses have a daily opportunity to move freely in a turnout area and engage in mutual grooming with our other equine residents. Repetitive work is discouraged and we regularly review the exercise programmes of our horses to ensure we provide enough enrichment to reduce boredom and stereotypies.
Every horse is an individual both in character and conformation.
This can create an excellent teaching opportunity for our students to assess behavioural traits and conformational defects which may affect our horses way of going, and evaluate and plan individual training programmes which will be of most benefit to them.
Many ex-competition horses come to the end of their career for a number of reasons such as injury, health issues, age, loss of enthusiasm for work, rider issues etc., and they can often find a purposeful new career in an environment such as Plumpton College.
If you feel that you have a horse such as this that may have finished their competition career by may have the right qualities to become a member of our equine department then please get in contact with us at yardstaff@plumpton.ac.uk. We are also looking for horses over 15hh of any type which are sound and able to walk, trot and canter in the arena and jump a small fence.
Author – Rebekah Viles
---
Next Steps...
In addition to horses, we are still accepting applications from humans who would like to join us in September! We offer a range of courses for 16+ learners in Further Education and also have a new Science and Coaching degree available. For further details please see our dedicated page, Plumpton College Equine Management.
Learn more about our history
Since the original 400-acre College farm was bought back in 1919, Plumpton College has certainly seen a lot of changes.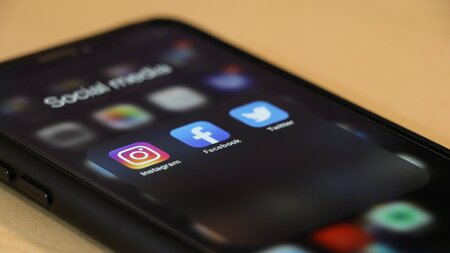 Stay connected
Keep up to date with us online. Give us a like and follow us on: