The 8th EUROPEA Wine Championship, Slovenia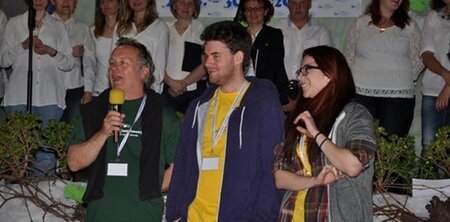 The Plumpton Team (from left to right): Dave Perrin, Josh Lee, Anna-Maria Athanasiou
On the 26th of April 2013, Plumpton College students, Josh Lee and Anna-Maria Athanasiou, accompanied by David Perrin (Plumpton's vineyard instructor), arrived in Sempeter pri Gorici (Slovenia) for the 8th EUROPEA Wine Championship. This competition for European viticulture colleges is held each year in a different country. 60 participants took part this year, sitting written tests on viticulture, oenology and wine tasting, followed by practical assessments on a broad range of subjects from tractor maintenance to wine analysis.
On arrival, the Plumpton team was welcomed by our fellow competitors and their tutors with a ceremony including traditional Slovenian music. The first night was spent tasting wines from around Europe made by our fellow competitors, and each team created a poster explaining their country and culture.
On the second day, the competition began in earnest, with written tests on viticulture, oenology and the theory of wine tasting. After lunch there were individual practical tests, which included wine analysis, yeast inoculation, pruning, grafting onto rootstocks, plant disease identification and vineyard planting. There was a fascinating lecture on Slovenia and its wine regions in the evening, followed by a night out with our fellow competitors in Sempeter pri Gorici.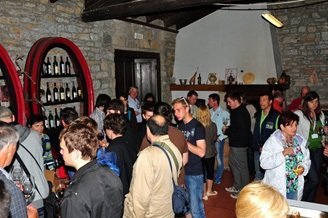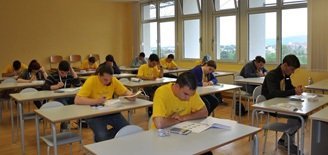 Sunday was the team competition events with practical tests on filtration, fertilisation, tractor maintenance, vineyard establishment and pesticide application, followed by an individual wine-tasting contest. The afternoon consisted of visits to wineries in the Kras and Istra regions, plus a nursery where the processes of vine grafting and propagation were explained. In the evening was a welcome by the mayor of Istra and a buffet dinner, with more tasting of local wines.
On Monday there was a special exam and tasting on Slovenian wines; thankfully the Slovenians did not take part! After lunch everybody went to Goriska brda where they were shown, and offered to taste, three very different winemaking styles. As it was the last night of the competition, all the competitors gathered to take part in a ceremony to mark the competition by planting a vine. Later was the award ceremony, where Josh Lee did the UK proud by coming third place in the Oenology category of the competition. The rest of the night was spent socialising with other competitors.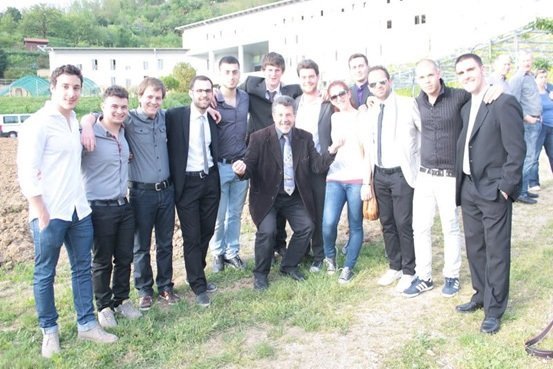 On the last day we said our goodbyes and crossed over into Italy, visiting a winery owned by a former competitor on the Italian team. We then spent the day exploring the streets of Trieste before returning to the UK.
Anna-Maria Athanasiou and Josh Lee, BSc (Hons) Viticulture and Oenology
Learn more about our history
Since the original 400-acre College farm was bought back in 1919, Plumpton College has certainly seen a lot of changes.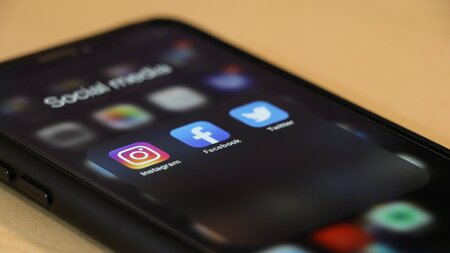 Stay connected
Keep up to date with us online. Give us a like and follow us on: