Students visit West Sussex Growers
Students have visited West Sussex Growers as part of a Southern Growers Club Initiative to promote production horticulture.
On Wednesday 20 April Southern Growers Club hosted 40 students and staff from Sparsholt and Plumpton Colleges as part of its on-going campaign to encourage and mentor the next generation of growers.
The day included visits to Eric Wall Ltd one of the largest tomato growers in the UK and two members of the Farplant group, Fleurie and Walberton nurseries, = before ending the day with at the Farplants finishing centre to see how IT and operating systems enable the despatching of 65,000 trolleys of garden centre plants each year.
Richard Koijman, production manager at Eric Wall, explained tomato production from planting to crop removal and included a practical demonstration of deleafing and training. Students were surprised to learn that a 30 cm high young plant reaches 15-17m in length by the end of the growing season. Koijman also explained how he had entered production horticulture and while he had gained degree level qualifications he had learnt production skills on the job, starting as a seasonal worker. He finished the tour by championing production horticulture and encouraged students further by asserting that those who entered production horticulture were assured of a bright future.
Fleurie Nurseries was the next stop, where Technical managers Steve Carter and Lance Russell explained how to grow garden centre quality ornamental plants. Carter told the group that "production horticulture required people with a wide range of skills including planning, IT, marketing, not to overlook growing skills".
At Walberton Nursery technical manager Mike Wainwright inspired the group with an in depth look at plant propagation, something the nursery continues to do in–house for 70 per cent of its production. Students also glimpsed another aspect of production horticulture when Wainwright explained the ongoing new plant introduction programme which nursery owner David Tristram has pioneered. Walberton plant breeding includes such classics as Spiraea 'Magic Carpet', Helleborus 'Rosemary' and more recently Rehmannia 'Walberton's Magic Dragon'.
Southern Growers Club secretary David Hide said: "The idea of bringing students to West Sussex is part of our on-going commitment to Grow Careers. It is not always easy for young people to find their way into production horticulture, unless they have a burning desire to grow. We need to champion our industry to ensure we attract the best and brightest students into our sector."
Plumpton college lecturer Gary Jones said: "Visits like this are so important for the students and enables them not only to get an insight into commercial horticulture and the modern day technologies used in crop production but also highlights possible career routes, giving them an encouraging perspective of just how buoyant the UK horticultural industry currently is. Southern Growers Club have made a good start and should be applauded for their initiative."
Courtesy of Horticulture Week.
Learn more about our history
Since the original 400-acre College farm was bought back in 1919, Plumpton College has certainly seen a lot of changes.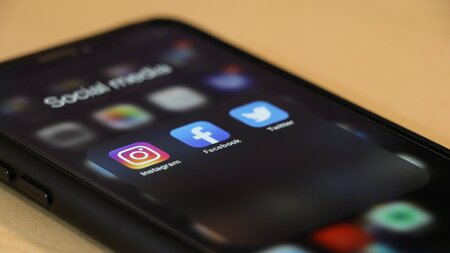 Stay connected
Keep up to date with us online. Give us a like and follow us on: