Student success for Plumpton College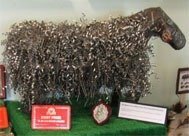 Student success for Plumpton College
Students from Plumpton College are celebrating another success. The students, studying on the rural pathways programme, entered the Jim Green Memorial Competition at South of England Agricultural Society (SEAS) and were judged overall winners in many categories.
The team won four out of the eight categories in a competitive environment against several other colleges and considered overall winners. Their imaginative and resourceful creations were judged for various entries. including a shepherd based scarecrow, a sheep sculpture made from 75% recycled material, a farm collage and an identification round for fruit and vegetables. The Jim Green Memorial Competition at SEAS has been held since 1999 in recognition of his lifelong interest in the education and training of young people. It is designed for students with mild or moderate learning difficulties attending land-based Colleges and Further Education Centres. As well as providing evidence of completed course work, students also take part in a competition day of practical tasks. Lecturer Claudette Atkinson said:" The students were thrilled to follow in the footsteps of their predecessors by winning for the fourth consecutive year. Well done to everyone involved! The course at College is a flexible one, designed for entry level learners with an interest in practical rural activities. It offers an ideal opportunity to progress further or into our step into work, supported internship programme." Visitors to the College open day on Saturday 14 May will be able to see the winning designs, as well as getting course information and advice and enjoying a great day out www.plumpton.ac.uk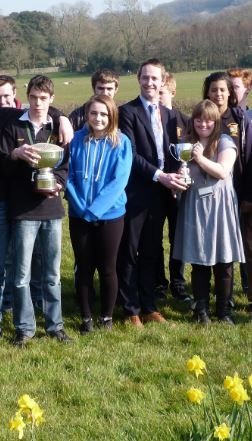 Learn more about our history
Since the original 400-acre College farm was bought back in 1919, Plumpton College has certainly seen a lot of changes.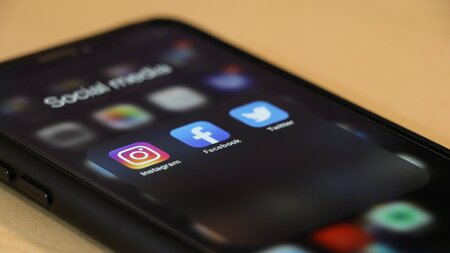 Stay connected
Keep up to date with us online. Give us a like and follow us on: