Student selected for once in a lifetime sailing opportunity to circumnavigate the UK
3 April 2017 12:35 - 12:35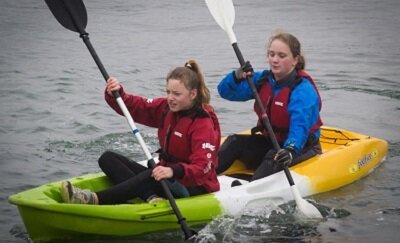 Plumpton College student Beth Keyzer has been selected as one of 8 young people to take part in the Morvargh Round Britain Challenge sailing over 1735 nautical miles, visiting 16 ports and 2 countries.
The crew departed from Plymouth's Sutton Harbour yesterday and sail in a Westabout direction around the UK with events and educational visits planned at each port. The young people are swapping the comforts of home for single bunks, a moving deck and having to learn how to cook, clean and look after each other and the Tall Ship. The ship, Helen Mary R is as long as five cars and weighs the equivalent of two double decker busses at 30 tons. The largest sail, which the young people will have to manually hoist, is 60ft tall and 40ft wide.
Beth says
The opportunity captured my enthusiasm instantly when I spotted a poster on the college outdoor education notice board.

For me this is a once-in-a-lifetime opportunity to explore the UK on a Tall Ship which in my younger years could not have imagined. This is also a pivotal moment in my career development and adventure sport journey as I am shaping my future at Plumpton College studying to become a multi qualified and experienced instructor.
Beth started her studies at Plumpton after finishing A-levels at High School in Croydon. Beth has always been passionate about sports and the outdoors, and has been an active member of Girl Guiding UK since she was 6.
As a past patient at Great Ormond Street Hospital, my perspective of life changed giving me the motivation to explore the world and experience life to the full. This life-changing experience will not only allow me to develop my sailing experience but also enhance my life skills and strengthen my confidence.
Beth enrolled on the Level 3 Extended Diploma in Adventure Sport and is in her first year of the programme. Beth is a member of the Plumpton college sailing academy based at Newhaven and Seaford Sailing Club and enjoys the mixture of land and water based adventure sports to help her achieve her career goals.
Being an outstanding coach of the next generation of future adventurers and sailors has become an ambition which with every step is closer to becoming a reality. This summer I plan to coach junior cadet sailors at my local sailing club as a volunteer and inspire young people just like me.
Beth had to take part in a rigorous selection process to be chosen to sail on the voyage which included a written application and selection day at Mount Batten Water Sports and Activity Centre.
This expedition is truly unique and I am so glad to have been selected in this national search for the team of young people and successfully passing all stages of the selection process.
Plumpton College will be sharing news of Beth's journey via our website and social media pages. Andy Hamilton, Beth's tutor and leader of the Adventure Education and Sport provision at Plumpton College says:
I've always had an enormous amount of belief in the capabilities of each and every one of our Adventure Education students. Having the opportunity to support one of my cohort in this potentially life changing opportunity gives me and the team a great deal of job satisfaction as the benefits to Beth and all the young people she will go onto inspire is invaluable.
You can also follow the progress of the voyage via the ships logs on the sailing project website. The voyage is expected to take 35 days. Beth shared her hopes and fears:
I am most looking forward to learning new skills and meeting new people. It is going to be an amazing experience living on a boat and going back to basics being away from the mainland without technology.

I am least looking forward to the night shifts and waking up at 4am – but it's all part of the experience!
Learn more about our history
Since the original 400-acre College farm was bought back in 1919, Plumpton College has certainly seen a lot of changes.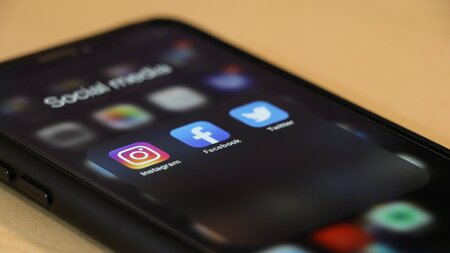 Stay connected
Keep up to date with us online. Give us a like and follow us on: