Student awards at Plumpton College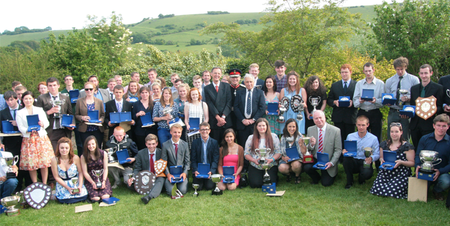 Plumpton College held its annual awards ceremony recently, and over two thousand students, staff, parents and invited guests celebrated completing students receiving awards. The Principal, Des Lambert congratulated the students on their successes, highlighting the efforts which students had devoted to their studies to achieve their awards, commenting that all staff were proud of the students' individual achievements.
A very wide range of students attend the college in terms of the discipline studied and the academic level of study and Plumpton College is unique in its ability to encourage and develop such a wide range of learners in land-based subjects. It is what makes the college special.
Dr Stan Stanier, Chair of College Governors, welcomed the guest of honour, Dr Tim Strickland, CEO of FE Sussex. Dr Strickland had a wide knowledge of vocational training including teaching at nautical colleges and at a number of FE colleges and in addition to this he had a wide experience of international education and college inspections. He has long been a strong advocate of vocational education, was involved with many Sussex associations and is a great supporter of the College's activities.
During his address Dr Strickland mentioned that the students were part of a far wider body of 63,000 students studying at colleges across Sussex. This awards ceremony was one of the largest. He strongly supported the College with its emphasis on student success and diversity of the curriculum. He emphasised to the students that College was not only about learning their chosen area of expertise but it was also about growing in confidence and making friends and that the friendships which the students had made during their time at college would last them through their life. He emphasised that the awards event celebrated success and reminded the students of never underestimating the importance of self-confidence, combined with vocational qualifications, to help them through their careers. He also reminded the students of the importance of creating their own opportunities and that learning needs to continue throughout their careers.
The awards ceremony was then directed by Dr David Stokes, Deputy Principal.
At the end of the ceremony Mr Peter Field, the Lord Lieutenant of East Sussex congratulated the Principal on his award of OBE.
On behalf of all students, Alexandra Tuck, who had just been awarded the prize for the top student on the Foundation Degree in Agriculture, proposed a vote of thanks to all present, including the staff and governors. She offered congratulations to each student at this, the end of an important chapter in their lives. On behalf of the students she thanked all the staff for the work which they had put into helping students during their time at college. Alex added that every student would take away cherished memories and wished everyone much luck for the future.
Learn more about our history
Since the original 400-acre College farm was bought back in 1919, Plumpton College has certainly seen a lot of changes.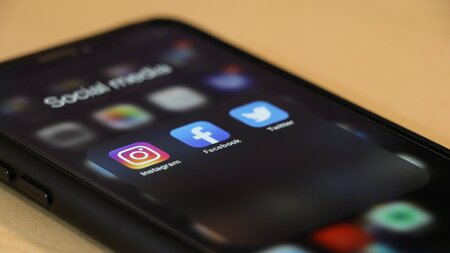 Stay connected
Keep up to date with us online. Give us a like and follow us on: