See why our Wine degree students chose Plumpton College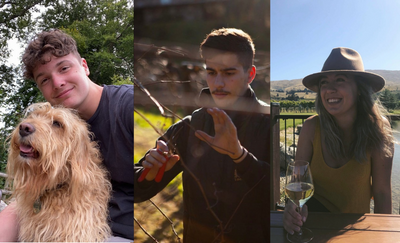 September to November are exciting months in the Wine Division, with fruit being harvested in our vineyard and processed in the winery.
We welcome second and third year students back, with their tales of summer in wineries and vineyards at home and abroad. We also welcome the new students. With this in mind, we focus on three of these new students; their hopes and plans and why they chose to study at Plumpton College.
Jake Warren, BA (International Wine Business)
I'm 20 years old and a first-year student at Plumpton College studying International Wine Business. I first became interested in wine when I was 17 and wanted to learn more before turning 18. I began to find the topic fascinating; I jumped at the opportunity I got to be an assistant sommelier at a 5-star restaurant, learning more and continuing to enjoy the subject. Initially, I didn't expect to come to Plumpton College as I had just got a job at a Michelin star restaurant. However, due to the pandemic, that job fell through. I was so happy when I found this course as it felt like a fresh start and could open many doors for me into the world of wine.
Manuel Cerdeira, BSc (Viticulture and Oenology)
I decided to study Viticulture and Oenology at Plumpton College due to the excellent teaching conditions for the degree and the fact that Plumpton College has its own wine cellar and research laboratory. My family has a wine business in Portugal, where my father is the winemaker and manager. Being the next generation (third) of the family and having grown up with wine, I was looking for teaching excellence, a degree which relates oenology practice to theory, as well as some related commercial aspects. Thus, I chose the course after several recommendations from former students at Plumpton College in Portugal. I fully recommend studying at Plumpton College.
Natasha Sousa Rompante, BSc (Viticulture and Oenology)
I decided to enrol in the Viticulture and Oenology BSc at Plumpton College for several reasons. First, I was attracted to the institute, as it has a fully functional commercial winery, and vineyard and therefore, would give me opportunities to be 'hands on' in the business across the year. Second, Plumpton College is the UK's centre of excellence for wine. Having met and worked with previous alumni, it was clear that this is the best choice as a place to study for what I want to achieve in the industry. Being a student at Plumpton College has already begun to open doors for me within the English wine industry and the depth of knowledge that our lecturers have is second to none. I would advise anyone thinking about a future in the wine industry to consider Plumpton College.
Category: Wine Division
Learn more about our history
Since the original 400-acre College farm was bought back in 1919, Plumpton College has certainly seen a lot of changes.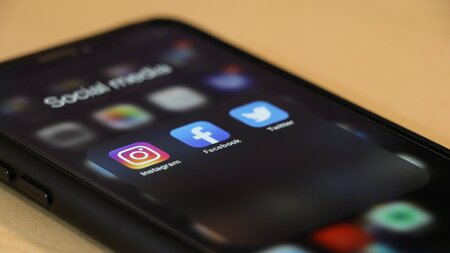 Stay connected
Keep up to date with us online. Give us a like and follow us on: