Season of mists and mellow fruitfulness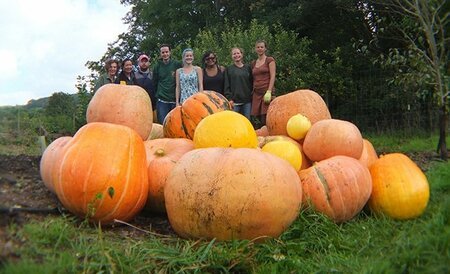 Students from the Colleges horticulture Department provision based at Stanmer Park have harvested a bumper crop of pumpkins. The students combined their classroom theory with outdoor practical skills to produce a winning combination. The warm Summer and recent mild weather has helped in boosting the pumpkin crop, with the largest one weighing 90kgs. Head of Centre Jim Miller commented that, while the world record pumpkin is 951 kg, he was proud of the students' achievements.
The Stanmer Park teaching facilities are within the grounds of the park and include classrooms with, glasshouses, poly tunnels, an extensive range of demonstration plots with specialist features, including lawns, ponds, decorative areas and vegetable plots. A planted Palm House, originally part of Brighton Parks resource, provides an extensive site for a range of half-hardy plant material and associated plant identification. A laboratory and tissue culture centre houses a small micropropagation unit where a range of plants, mainly orchids, is carried out, thus showing and allowing students to participate in the raising of difficult- to-grow plants.
Courses cater for both full-time and part time provision, with a range of both vocational and amateur programmes. An increasing range of land based courses is available at the centre, with increased provision for 16-18yr olds and school groups. Free taster days, available on three occasions throughout the year, are aimed at yrs 9, 10 and 11 students and offer a range of practical skills in an exciting day for those wishing to see what horticulture can offer as a vocation.
Learn more about our history
Since the original 400-acre College farm was bought back in 1919, Plumpton College has certainly seen a lot of changes.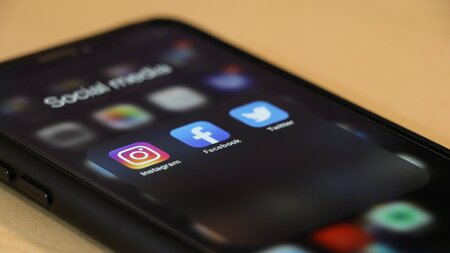 Stay connected
Keep up to date with us online. Give us a like and follow us on: