Royal Agricultural University degree finds new home at Plumpton College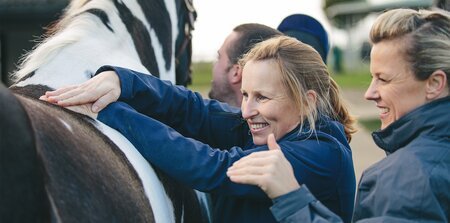 The highly successful Royal Agricultural University (RAU)-validated BSc (Hons) Veterinary Physiotherapy programme will have a new base from September 2021.
This unique blended-delivery programme, accredited by the Animal Health Professions Register (AHPR), has been based at Berkshire College of Agriculture (BCA) since its launch in 2017. With student numbers growing year on year, it is relocating from its current Berkshire home to another RAU partner, Plumpton College, nestled in the South Downs. Clinical and Academic Lead, Dr Beth Cameron MRCVS, and Course Manager, Aino Halla, will continue to head up the delivery of the programme.
The Principal of Plumpton College, Jeremy Kerswell, is delighted to be adding the programme to the College's Higher Education portfolio and to welcoming Beth and Aino to the Plumpton Team;
"Our Veterinary Nursing Foundation Degree is already not only one of our more popular and therefore competitive programmes, but boasts outstanding student results and rates of employment into their field. I look forward to welcoming current students from BCA to our University Centre in partnership with the RAU, and further investing in our team, resources and teaching for the Veterinary sector".
Attending four intensive hands-on weeks during each year of the three years of the programme, students will have access to the same high standard of small animal and equine facilities that they had been used to at BCA, plus the added benefit of Plumpton's outstanding residential facilities. With students recruited from all points of the UK - and sometimes beyond - the option of modern, comfortable accommodation on campus will further enhance their learning experience.
Professor Joanna Price, Vice-Chancellor, Royal Agricultural University, added:
"The RAU is delighted by the success of this BSc (Hons) Veterinary Physiotherapy programme. The transfer of the course to Plumpton College offers even further opportunities for students. It also strengthens our relationship – and course provision – at Plumpton College where the RAU already validates a number of courses, ranging from Veterinary Nursing to Wine Production."
BCA Principal, Gillian May recognises the student benefits of the move to Plumpton;
"This unique programme will benefit substantially from the resources and expertise at Plumpton that will ensure that it can continue to grow from strength to strength. Our thanks go to the Higher Education Teams at both BCA and Plumpton College for making this exciting development possible".
BCA will continue to provide franchised HE provision through its established and successful partnership with the University of Reading.
See more on the BSc (Hons) Veterinary Physiotherapy programme here.
Categories: Animal Management, Veterinary
Learn more about our history
Since the original 400-acre College farm was bought back in 1919, Plumpton College has certainly seen a lot of changes.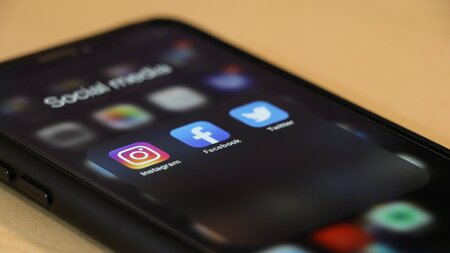 Stay connected
Keep up to date with us online. Give us a like and follow us on: