Report on a one-week visit to Plumpton College by Matevž Koren from Slovenia
My visit, with my colleague Vanessa, began when we entered the taxi that took us to the Marco Polo airport in Venice. The feelings of excitement when the aircraft took off and landed were indescribable . When we arrived at Gatwick airport, I was amazed by the long hallways decorated with pictures of Her Majesty Queen Elizabeth II. Dave Perrin, the professor from Plumpton College, waited for us at the exit with a notice with the names of me and Vanessa in his hand.
Friendly student Zoe presented the College to me and Vanessa. I was surprised by the great library and social room. The dorm is connected to many corridors, as a newcomer you get quickly confused, but you cannot get lost because the signs are really good. The large kitchen had a lot to offer, and the initial prejudices about the food quickly vanished, as I was introdued to English cuisine. The kitchen had a large salad bar, but without vinegar or olive oil and salt, so I only ate red beet, which was excellent. The other food was average for me, while the English breakfast with eggs and bacon was delicious.
The first day of school I was surprised by the schedule, when it begins and when it ends, and by new classrooms with high-quality equipment, mini-bar (shop) within the school and the age of the students . I was also suprised because no one knew where is Slovenia located. Geography level is on a low scale in England by my experience.
I really enjoyed the lessons. I was delighted to taste the wine, smelling different scents of tropical and tree fruits. I was pleasantly surprised by Professor Matthew, with his eager lecture and moving tables - it was really funny. Wine analysis in the laboratory was a little more well-known because I already knew some devices. I was most interested in entrepreneurship and marketing and the food and wine class; I did not expect such a subject. Then there were the classes with Dave Perrin in the vineyard. I'd never really cut the vines, so I feared that I will destroy them, but after a while cutting became routine to me.
My experience and all the thing I learnt would not have been possible without the great team of people that supported me. I would like to thank all the teachers, student and other people involved on this project. They made my experience unforgettable and they showed me why England is so great and people of England are so friendly. Thanks to all.
Learn more about our history
Since the original 400-acre College farm was bought back in 1919, Plumpton College has certainly seen a lot of changes.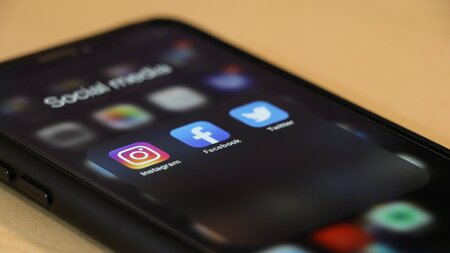 Stay connected
Keep up to date with us online. Give us a like and follow us on: