Red Tractor comes to Plumpton College!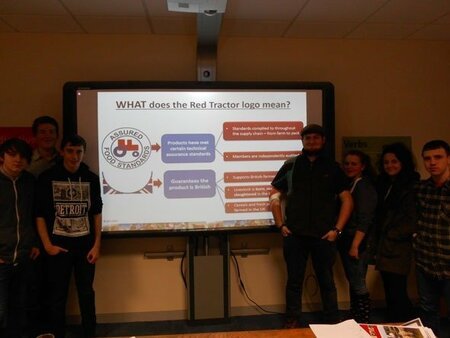 The Red Tractor came to Plumpton College recently. Laurence Matthews, Sector Director of this assured food standards scheme visited the College to provide an interesting lecture and slide show presentation. A packed audience of staff and students on both the Level 2 and Level 3 first year agriculture courses heard Mr Matthews speak about the scheme, with topics including food traceability, useage and trust of the red tractor logo.
Red Tractor was established in 2000 and is now the UK's leading farm and quality food assurance scheme. The scheme was launched by the food industry to promote clearer labelling and ensure food originates from a trustworthy source. Many products now display the Red Tractor logo which confirms that independent assessors have checked food or drink meets comprehensive standards, from farms to fork. The standards cover many areas including traceability, food safety and hygiene, animal welfare and environmental protection.
Lecturer Catherine Daw said, "We have linked this visit in our classroom lectures about farm assurances and food production within the Red Tractor umbrella logo. We thank Mr Matthews for his stimulating lecture. He has also generously invited students to visit his farm in Surrey. We are keen to accept his kind invitation which offers another College opportunity to broaden the student experience."
The lecture concluded with a lively question and answer session, which allowed the students to gain valuable industry information and knowledge.
Plumpton College Farm extends to 900 hectares and comprises 340 Holstein cows, a modern high welfare pig unit, 500 breeding ewes, a Sussex suckler herd and a wide range of arable crops. Part of the farm is organic to demonstrate this type of production and to utilise areas of the South Downs which are farmed in association with the National Trust.
The College estate demonstrates a wide range of ecological diversities and land use and is extensively used for conservation, land management and leisure activities as well as commercial farming.
The College offers a wide range of agriculture courses and provide entry into an apprenticeship in Agriculture or full-time farm work such as assistant herdsperson, estate worker, machinery operator or general farm worker with crops or livestock. A suite of level 3 qualifications can be studied in a variety of combinations to allow flexibility and to help to develop practical and farm management skills. Career progression include herdsperson, on farm veterinary support, self-employed relief milker, nutritionist, herd manager, foot trimmer, breeding technician and milking parlour technician.
The College has an information morning on 5 March when enquirers can meet the staff to find out more about the range of courses.
The annual open day in May is a great day out, to see all facilities and enjoy a fresh milkshake at the College dairy!
Learn more about our history
Since the original 400-acre College farm was bought back in 1919, Plumpton College has certainly seen a lot of changes.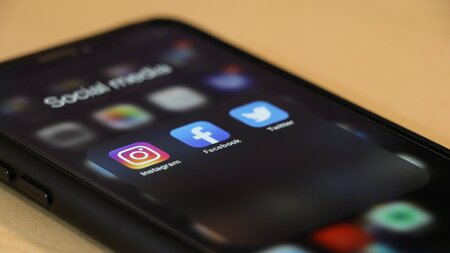 Stay connected
Keep up to date with us online. Give us a like and follow us on: