Raising Money for Chestnut Tree House
Written by Chestnut Tree House 20 March 2018 17:16 - 17:16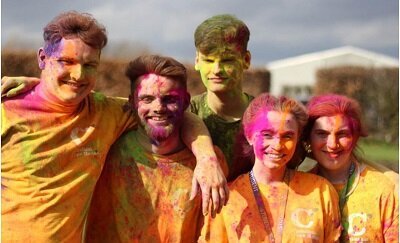 Lessons at Plumpton College came to a halt on 27 March as events were organised all across the college grounds to raise money for Chestnut Tree House children's hospice.
Despite the rain, the whole college took part in a range of activities throughout the day, such as an Easter egg hunt, raft race, and inflatable assault course, with the fun culminating in a colour clash on the principal's lawn. Everyone at the college was fully involved with the fundraising, with one member of staff being kidnapped and held to ransom, and one even shaving her head.
Jeremy Kerswall, our principal, decided to host the RaG (raising and giving) day after visiting Chestnut Tree House himself, commenting
"my afternoon spent there was incredibly humbling and powerful, and I was moved to suggest that the college might wish to consider working more closely with Chestnut Tree in the future, not only in terms of fundraising but also in enabling our students to be aware of the incredible and unique work that they do".
The college's Student Union later had the opportunity for their own visit, moving them to organise this hugely successful day of raising vital funds.
Chestnut Tree House is currently able to provide care and support to around 300 children with life-shortening conditions and their families in Sussex and South East Hampshire, both at the hospice and in the families own homes. With less than 7% of the £3.5 million needed to fund this vital service each year coming from central government, the support and generosity displayed by the local community at events such as this is instrumental in allowing them to continue to provide care to children and their families.
While the money collected is still adding up, the college has already managed to raise an incredible £4,800, which alone would be able to pay for 2 whole days of all community services provided by Chestnut Tree House.
Georgina Cook, Community Fundraising Officer for Chestnut Tree House, said:
"it has been an amazing experience to be so involved with Plumpton College ahead of and during their RaG Day. It has been fantastic to see the whole college across all departments and from both students and staff support Chestnut Tree House in such a fun way raising awareness and funds. Thank you to everyone at Plumpton College for being so enthusiastic and making the day such a huge success".
To find out more about the care that Chestnut Tree provide and how you can get involved visit their website.
Learn more about our history
Since the original 400-acre College farm was bought back in 1919, Plumpton College has certainly seen a lot of changes.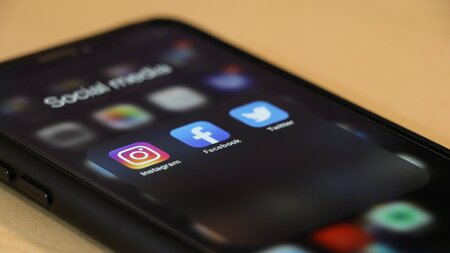 Stay connected
Keep up to date with us online. Give us a like and follow us on: