Plumpton Wine teachers welcomed to Clarence House
Written by Sarah Midgley 3 February 2017 10:01 - 10:01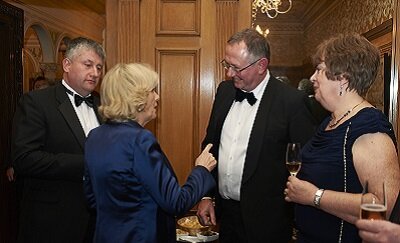 Plumpton College's Wine Division manager Chris Foss and winemaker Sarah Midgley attended a special reception at Clarence House, hosted by the President of the United Kingdom Vineyards Association (UKVA), Her Royal Highness the Duchess of Cornwall.
Other guests included founding members of the UK wine industry, and younger contributors who are currently producing top-quality English and Welsh wines. There was also a strong representation from the world of wine communication, including journalists and TV presenters, recognised for their support of the UK wine industry. Most of the industry members were graduates of Plumpton College, and almost all had attended college events, such as the Wineskills programme.
The reception was held in three rooms, the dining room, library and morning room. The attendees were organised into groups and offered some delicious Highgrove Sparkling Wine, made from grapes grown on Prince Charles' estate by Nick Hall, Kirsty Smith and Peter Morgan, all three Plumpton College alumni. Her Royal Highness chatted with every single person in the room. Chris Foss made a point of inviting her back to Plumpton to re-visit our Wine Research Centre, which she opened in March 2014.
After she had talking to all the guests, UKVA Chairman Sam Lindo of Camel Valley Vineyard thanked her for her continuing support for UK wine. HRH then addressed the room and made clear her intention to visit as many of our UK vineyards as she possibly, though she may have to give up her day job! A celebration cake in the shape of a wine bottle was then cut, and everyone took home a slice in a little gold box.
Sarah Midgley said
It was great to see the Duchess again, and be made to feel so welcome in such a lovely house. The walls were decorated with paintings by Sickert, Lowry, Augustus John, Stubbs and Monet!
Plumpton College looks forward to continuing its vital contribution to the growth and success of our wine industry as the UK's centre of excellence in wine teaching, training and research.
Learn more about our history
Since the original 400-acre College farm was bought back in 1919, Plumpton College has certainly seen a lot of changes.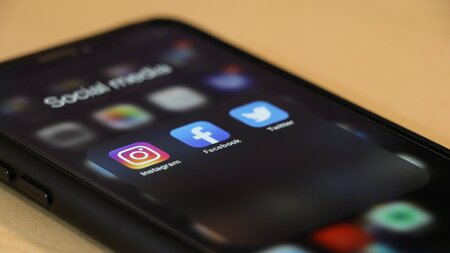 Stay connected
Keep up to date with us online. Give us a like and follow us on: