Plumpton success at 3ATC Southern Climbing Competition
20 March 2018 17:16 - 17:16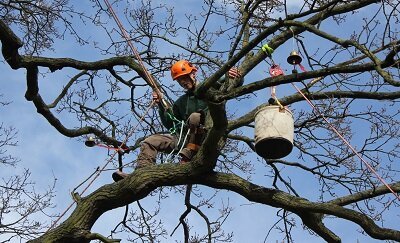 Plumpton College students took part in the 3ATC Southern College Climbing Competition at Capel Manor College on Friday 16th March, entering teams for both the Year 1 and Year 2 categories over the weekend competing against 3 other colleges. The Year 1 team, made up of 3 students, must have less than one year's practical climbing experience and will climb either Prusik or Blakes hitch system. The year 2 team, also made up of 3 students, should consist of those with less than 2 year's climbing experience and climb on any AA approved hitch system.
As well as the Southern Competition, there is a Northing Climbing Competition on Friday 20th April. This is a great opportunity for students to compete against other colleges and network with other students and employers. On the day Capel Manor College, Merrist Wood College and Bridgewater College all competed as well as Plumpton.
During the competition, students complete a series of tasks as a team. Each task is designed to resemble different obstacles that an arborists would face at work and allow the competitor to show their skill by efficiently and safely completing each one in the quickest time possible while following industry best practise. Using a 'Work Climb' tree, the students take part in challenges such as using a pole saw as well as completing a log toss, limb walk, plumb line target, hitting hand bell targets and successfully finishing in a landing zone while team mates offer support and guidance from the ground. Using a 'Work Climb' tree involving these techniques helps students prepare for working in the industry.
Plumpton College have been entering teams into the competitions for the last 6 years as they have given invaluable experience for the students studying forestry and arboriculture courses and give them the chance to put all they have learned into practice. Since starting these competitions back in 2012, the college have also been able to make key industry links with estates like the National Trust, Cragside, as well as developing a good relationship the competition sponsors, Gustharts.
Vicki Richardson, Programme Manager at Plumpton College said:
"Taking part in competitions such as the 3 ATC College Climbing Competition allows our students not only to develop their skills for industry but network with their peers and industry leaders. The judges of the competition are world class climbers and can offer support and tips during the competition and for their future careers."
Plumpton College ended on a very successful weekend, winning both the Year 1 and Year 2 competition and a prize of a £250 Gustharts vouchers for the college and each student won a goodie bag from Gustharts and an amazing pack from the Arboricultural Association. Winning competitions like these allows the college to purchase new equipment for the department that can be used with students on the course.
For full list of results from the weekend visit the Arboriculture Association website
Learn more about our history
Since the original 400-acre College farm was bought back in 1919, Plumpton College has certainly seen a lot of changes.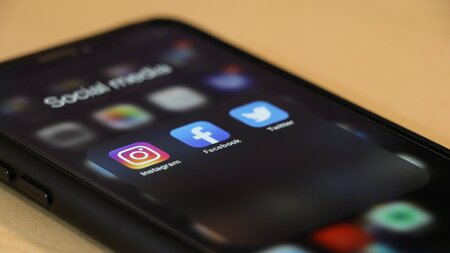 Stay connected
Keep up to date with us online. Give us a like and follow us on: