Plumpton Launches New Food Skills Courses In Partnership With Local Producers
12 October 2018 09:59 - 09:59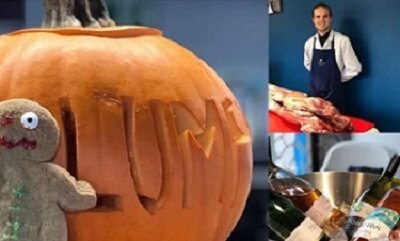 The courses launched were a Level 2 Diploma in Food Industry Skills, designed to help students learn all the basics across food production methods, and two level 2 apprenticeships in Food and Drink Process Operations and craft route Bakery. The courses will complement the already long established Agriculture courses and Butchery Apprenticeships.
The pop-up launch on Saturday in Brighton was a chance to get the local community involved in the launch and learning new skills. Held in the Community Kitchen Brighton the day included a range of activities, demonstrations and tastings.
Plumpton College has a long history of food production and education: from 1917, when the original farm was used by the County Agricultural Committee to encourage the production of home-grown food, through to 1939, when the college was used to provide short courses in food production to the Women's Land Army.
Throughout this time, the 850 hectare estate has provided a range of produce from cheese to rapeseed oil; currently the college commercialises milk, pork, beef and lamb. With the growth in popularity of local artisan food, coupled with the requirements of regional and national producers for a skilled workforce for the food production industry, Plumpton College is investing in a range of food and drink courses (and produce) to meet demand.
The college is delighted to be working in partnership with local producers Sugardough Bakery based in Hove for the Bakery apprenticeship and cheesemakers Alsop & Walker to deliver parts of the Food Industry Skills and Food and Drink Process Operators courses and short courses.
Students have access to state-of-the-art facilities on site at the college farm using its dairy processing unit producing various cheeses, yoghurts and ice cream under the Plumpton Estate brand. The Bakery course also makes use of the practical facilities at the newly launched Cookbook Bake run by Sugardough on the Hove seafront.
Head of Faculty for Agri-Food David Lamb comments:
Working with local artisanal producers gives students studying with Plumpton College access to some of the best small to medium businesses in the South East. They not only train with Plumpton, but with the leaders in their industry, who are producing for their market every day. Learning in these settings offers students a unique opportunity which they would not get elsewhere.
Sugardough Owner and Artisan Baker Kane McDowell says:
We're genuinely excited about this apprenticeship and getting more people properly trained in the artisan end of the market. Apprentices with learn the art of baking from scratch, and largely by hand, which fits in perfectly with what Sugardough is about. There's currently nothing like this scheme in the area, and fundamentally it's really important for the sustainability of independent, traditional bakeries like Sugardough.
For those perhaps not interested in a full time course, Plumpton will be offering a range of one day workshops and short courses alongside its apprenticeships and diplomas from and introduction to Cheesemaking through to Brioche workshops.
To find out how to apply and for a tour of our facilities you can visit our next information event on Saturday 10th November 9am-12pm, visit our courses page or call our admissions team on 01273 892080.
Learn more about our history
Since the original 400-acre College farm was bought back in 1919, Plumpton College has certainly seen a lot of changes.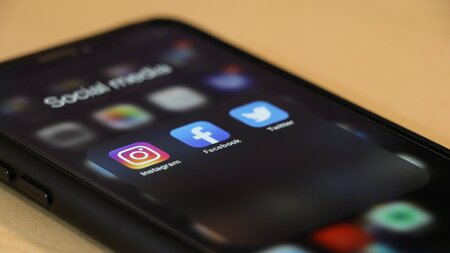 Stay connected
Keep up to date with us online. Give us a like and follow us on: