Plumpton launches First Contact wine
11 November 2016 10:31 - 10:31
The last few years have seen a world-wide resurgence in the historic method of fermenting white grapes in contact with their skins to enhance aroma, flavour and character.
At Plumpton College, we ensure that our winemaking students are introduced to a full range of current winemaking techniques, so we made our first ever commercial batch of skin-contact white wine with Schonburger grapes picked in 2015.
These were fermented on their skins for ten days, then lightly pressed and blended with a little Bacchus and Ortega. The wine was matured in barrel for about 4 months with weekly lees stirring. According to Sarah Midgley (Plumpton's Winemaker), it has a wonderful taste of lime, grapefruit and whitecurrant.
Sarah designed the label herself:
I was inspired by a visit to the Cosmonauts exhibition at the Science Museum in London. Our first ever vintage of a skin contact white wine made me think about space and the name "First Contact", so I decided to use the story of Laika, a Siberian husky who was famously launched into Earth's orbit aboard the Sputnik II in 1957.
Plumpton Estate First Contact 2015 is available for sale now. Collection from Plumpton College only, £18 per bottle. To reserve this wine please email winesales@plumpton.ac.uk.
Learn more about our history
Since the original 400-acre College farm was bought back in 1919, Plumpton College has certainly seen a lot of changes.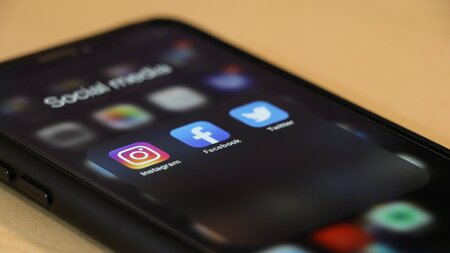 Stay connected
Keep up to date with us online. Give us a like and follow us on: