Plumpton Estate Wines Win Gold Medals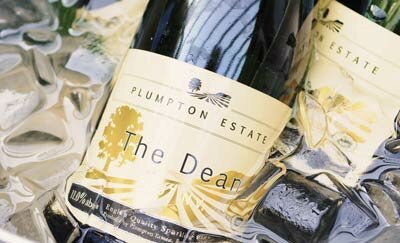 Plumpton Estate Wines Win Gold Medals
Sparkling wines from Plumpton Estate are judged winners at the Champagne & Sparkling Wine World Championships, (CSWWC). Plumpton Estate NV, The Dean Blush and Plumpton Estate NV, The Dean Brut were awarded gold medals, handed out to producers competing from 26 countries, including first time participants from Armenia, Croatia, Moldova and Ukraine. Launched by the Champagne and sparkling wine writer and author Tom Stevenson, with the support and expertise of Essi Avellan, MW and Dr Tony Jordan, the CSWWC is the first and only terroir-driven competition judged exclusively by internationally renowned Champagne & sparkling wine experts. The competition is open to effervescing wines of every style produced in the world, all wines entered into the CSWWC are judged blind and evaluated strictly within the context of their origin and style. In a tough competition, three internationally renowned Champagne & sparkling wine specialists agree every medal awarded, no other global competition can match The Champagne & Sparkling Wine World Championships for consistency and accuracy of judging.
The overall trophy winners will be announced in September at Vintners' Hall in London. Chris Foss, Head of Wine at Plumpton College says, 'We are delighted to receive this prestigious award. The wine team at Plumpton College should be rightly proud of their achievements.'
With the English wine industry in the South East growing in leaps and bounds, Sutton Winson, one of the UK's leading independent insurance and risk management providers for the English wine industry, is launching a scholarship to support a student at Plumpton College. Full and part-time applicants for the Foundation Degree in Wine Production and the BSc (Hons) and MSc Viticulture & Oenology courses are eligible for this award. These undergraduate wine production degrees offer the theoretical knowledge and practical skills needed to establish a vineyard or winery business. The successful applicant for this scholarship will need to demonstrate the ambition to establish a commercial vineyard in our region on completion of the course, and will receive £1,000 towards their university fees from Sutton Winson in their first year.
Plumpton College, a partner college of the University of Brighton, is an international centre of excellence in wine training, teaching and research, delivering programmes from WSET level 2 to degree level. This unique facility offers education, training and research in wine production and wine business for the UK. The high-calibre graduates gain positions of responsibility not just in the UK, but throughout the world of wine. With a new Principal, sound finances, and a commitment to achieve excellence in all areas, the College is entering a significant phase of ambitious growth and quality enhancement. Students join a strong international team at Plumpton Wine Centre, a modern specialist facility with its own vineyard and winery. Through studying a curriculum tailored for next-generation wine professionals, students of all ages from diverse backgrounds thrive in its engaging environment. Plumpton College's Wine department has recently hosted the annual student graduation awards ceremony, with students graduating from the range of wine courses, including the unique Masters Degree in Viticulture and Oenology.
Learn more about our history
Since the original 400-acre College farm was bought back in 1919, Plumpton College has certainly seen a lot of changes.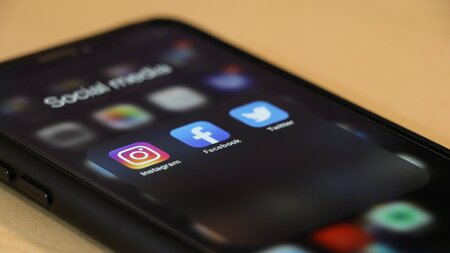 Stay connected
Keep up to date with us online. Give us a like and follow us on: