Plumpton Estate Wine Wins Gold
4 July 2017 11:26 - 11:26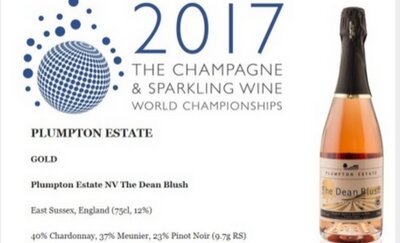 We are proud to announce that Plumpton College's The Dean Blush has won a Gold medal in the Champagne and Sparkling Wine World Championships 2017. This competition is judged by the renowned trio, Tom Stevenson, Essie Avellan MW and Dr Tony Jordan, who must agree on all the medals awarded.
As the College invested in sparkling wine riddling and disgorging equipment in 2016, this is the first batch of sparkling wine that has been made entirely on site. Our undergraduate students, under the supervision of Plumpton's vineyard instructor Tom Newham and winemaker Sarah Midgley, were responsible for producing this winning wine from start to finish. The grapes are grown in the College vineyard and the wine is made in our commercial winery, within the Plumpton Wine Centre.
In their first year, wine production students learn the skills they need to tend the vines in the vineyard, and in the second year, they make wine from them in the winery. For sparkling wine, the jobs in the winery include pressing, fermenting, blending, then bottling (with added yeast and sugar). The wine undergoes a second fermentation in the bottle, and is then aged on the lees for around two years. The students riddle and disgorge the wine to rid it of the yeast in the bottle, and then select just the right amount of sweetness to add to the finished wine before corking and shipping. Distributors include Butler's Wine Cellar in Brighton, Symposium in Lewes, and local Waitrose outlets
Jeremy Kerswell, Principal at Plumpton College, said:
"We are very proud of our students and our wines. It is really special that our students can graduate knowing they have been part of a team that has won a Gold medal in an international wine competition."
For more information on the wine courses at Plumpton, contact enquiries@plumpton.ac.uk or phone 01273 890454.
Learn more about our history
Since the original 400-acre College farm was bought back in 1919, Plumpton College has certainly seen a lot of changes.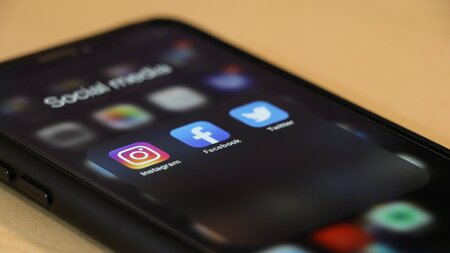 Stay connected
Keep up to date with us online. Give us a like and follow us on: