Plumpton College's Adventure Education Department AAC Stubai Expedition Week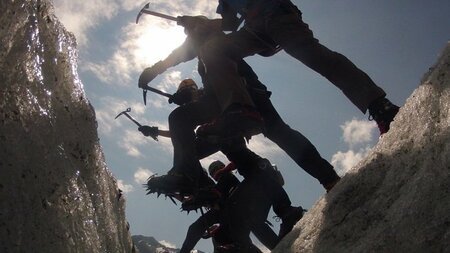 "On the train through the rustic countryside we glimpsed the mountains for the first time. The challenge had begun and we were intrigued to know what was in store."
Nine lucky students from Plumpton Colleges Adventure Education department successfully applied for the AAC Overseas Training Fund, to spend a in the Stubai Alps. This was the students first time in the Alps and the week provided them with the skills and experience that would give them the confidence to undertake future alpine trips by themselves.
"What a spectacular spot to go climbing. A short walk from the hut, the crag looked out on a stunning landscape, with views across the dramatic glacier and mist filled the valley."
Hannes Wettstein, our main guide for the week, imparted lots of useful knowledge and opened the student's eyes to a variety of alpine techniques.
"Once reaching the final step, we used alpine rope work to climb the treacherous ridge that led to our goal – the 3262m summit of Aperer Freiger. Priceless minutes were spent at the summit; enjoying the breath-taking views and trying to take in the surreal sense of achievement that overwhelmed us."
Throughout the week we were based at the Sulzenau Hütte, run by a very welcoming couple Rebecca and Norbett Schöpf. During our stay we developed a real love for this special hut, with its homely atmosphere and ideal location. It certainly became a comforting retreat, after a full day spent in mountains. One of the days was spent on a local glacier. Hannes opened the students eyes to the glacial retreat and taught them to use crampons and ice axes.
"Ice climbing was an activity that had been eagerly anticipated all week! Using the ice axes was challenging at first but we all surpassed ourselves and before long became used to the technique."
All the students were very enthused to go back to the Alps in the near future. Keen to undertake more exciting adventures, which will further their experience and help contribute to their development as outdoor instructors and guides.
"Standing atop the peak we all posed for a spectacular group photo, looking out over the location where our truly incredible week had been spent."
The staff and students of Plumpton College are extremely grateful and would like to thank the UK AAC for selecting us for the Overseas Training Fund.
"Having the opportunity to be in this environment could only be described as truly inspiring."
Learn more about our history
Since the original 400-acre College farm was bought back in 1919, Plumpton College has certainly seen a lot of changes.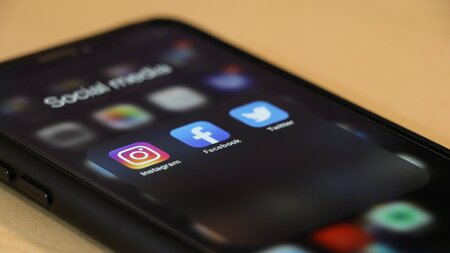 Stay connected
Keep up to date with us online. Give us a like and follow us on: