Plumpton College win award at the Annual Apprenticeship Conference 2023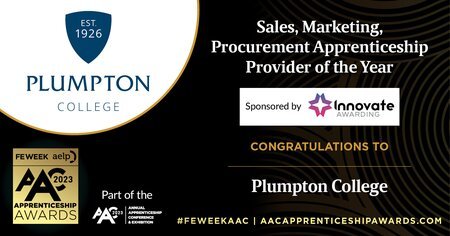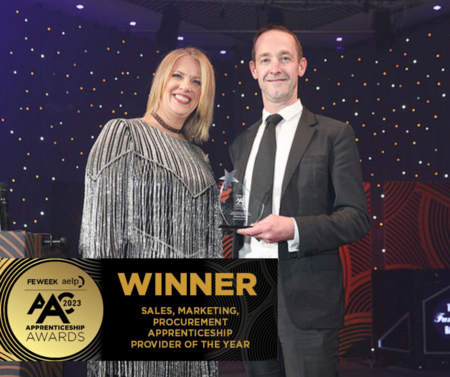 Annual Apprenticeship Conference and Awards
We are thrilled to have won the Sales, Marketing, Procurement Apprenticeship Provider of the Year Award at The FE Week and AELP AAC Apprenticeship Awards 2023.
The national award ceremony took place on Tuesday 14th March 2023 at Birmingham's International Convention Centre. The evening is a celebration of excellence in apprenticeship delivery in the UK and is an opportunity to give recognition to providers for their dedication and excellence in their sectors.
Founded in 2017 as a joint project with FE Week and AELP, and in association with City and Guilds, the awards have become a prestigious annual gala event. Plumpton College's Principal, Jeremy Kerswell, and Head of Business Services, Dan Karlsson were among the guest list for the evening, where over 20 different awards were celebrated with a fantastic dinner and live music.
Plumpton College and SCL Professional were shortlisted as a National Finalist for the Sales, Marketing, Procurement Apprenticeship Provider of the Year Award in January this year. This award is given to high-quality providers that go above and beyond for their apprenticeship programmes, advocating and developing apprentices within their sector. It recognises employers who develop good relationships with employers and adapt their provisions to ensure they meet employers' needs.
Plumpton College is one of the country's leading land-based apprenticeship providers. If you are interested in becoming an apprentice with us, or if you are an employer keen to explore options for taking on apprentices, click here to find out more about our range of programmes. You can get in touch with our team on business@plumpton.ac.uk.
Learn more about our history
Since the original 400-acre College farm was bought back in 1919, Plumpton College has certainly seen a lot of changes.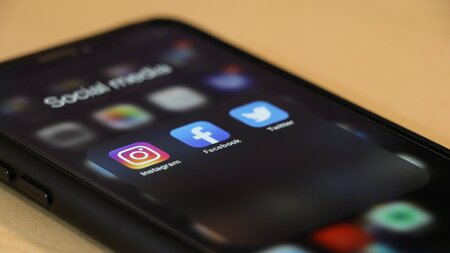 Stay connected
Keep up to date with us online. Give us a like and follow us on: