Plumpton College - The Story Behind The Emblem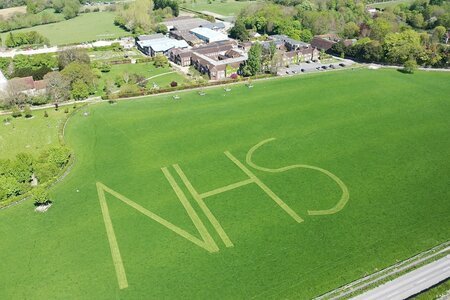 THE STORY BEHIND THE EMBLEM
The glorious front field outside Plumpton College, set within the heart of the South Downs, now encapsulates in three letters, the dedication and contribution people are making in their own way to thank and praise key workers of the NHS. Dave Parsons, who works at Plumpton College in the IT department, spent 6 hours meticulously pinning out the area he would later mow, to honour and champion those individuals who are risking their lives to keep the country safe and healthy during these unprecedented times.
Dave, a keen runner tracked the distance he mowed on his running app. Dave explained how he came to have the idea:
"It came about after speaking to my Dad, who asked whether I had been clapping for the NHS every Thursday. I said yes, but I felt that I could do more. I decided to mark an area of the front field, where I work, into the shape of the NHS logo, so that I could run around it and it would appear on my running app. I would also donate to the Dogs Trust; a charity I regularly support for every lap I managed."
Dave explained how he got his inspiration to mow the impressive emblem:
"When I finished the first time, the shepherd, Charlotte Streeter, mentioned that you could faintly see the letters from the South Downs, opposite the college, and I should maybe go over it again. I asked the Principal, Jeremy Kerswell, who thought it was a great idea, and set about mowing, marking and expanding the letters until you could clearly see them."
Plumpton College, one of the leading land-based colleges in the UK, has always demonstrated its willingness to give back to the community in times of hardship; during World War 2, studies were paused so that the college could become a hub of training for the land girls, who became such an important and vital part of the war effort.
Once again, Plumpton College demonstrates its willingness to help during hard times, in true British spirit. As a partly residential college, they are working with the Princess Royal Hospital in Haywards Heath, and have made over 100 rooms available to key NHS workers, as part of a concerted effort to help keep them and their families safe.
Jeremy Kerswell, Principal at Plumpton College commented:
"During these times, the college has remained committed to what matters most – maintaining the training and education experience of our students online and doing all we can to support the community. It's a particularly fitting tribute to those keyworkers and a fabulous gesture from Dave."
Plumpton college has also set up a community hub page on its website, outlining support measures available for the community and local employers. If you think there is anything the college can do to help you or your business, they would be pleased to hear from you.
Learn more about our history
Since the original 400-acre College farm was bought back in 1919, Plumpton College has certainly seen a lot of changes.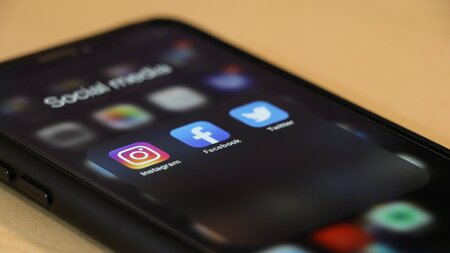 Stay connected
Keep up to date with us online. Give us a like and follow us on: