Plumpton College Sweden Expedition
Written by Andy Hamilton, Curriculum Manager Adventure Education & Sport 20 March 2018 17:16 - 17:16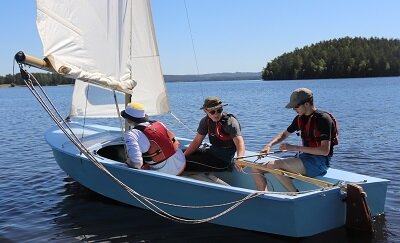 The 2018 Swedish Sailing Expedition was devised by Andy Hamilton from the Adventure Education and Sport department and is part of a series of annual expeditions offered to these students. The idea is to enrich the students experience through teaching and experiencing a different country or culture. This expedition not only offers the students a chance to stretch their academic work for specific units, but also gives them confidence and experience in undertaking and leading adventurous activities in their chosen field. The value of experience gained will add to the individual students employment prospects as well as show casing the college within the outdoor sector.
The Expedition itself took part on Lake Runn, which is one of Sweden's biggest fishing lakes situated in the middle of Sweden. The lake encompasses at least fifteen islands all of which the team can sail to and camp on. A British ex pat situated on the side of Lake Runn hired the expedition three Wayfarer dinghies, one Sea Fly dinghy and one Express Pirate day cruiser. Over the five activity days planned the expeditionexplored the Lake and its islands under sail. They caught fish to supplement their stocks of food and cook over stoves and open fires whist camping on the Islands. The expedition was self-supported with all supplies and provisions packed and taken in the boats.
The Expedition Leaders taught and instructed on efficient sailing, fishing and camping techniques as well as how the students can abide by the 'leave no trace' policy and the RYA 'Green Blue initiative'.
Day by day log of the trip below:
29/05/18 - Travelled out to Sweden. 03:00 start, Flight Gatwick – Stockholm, Train Stockholm – Falun, Car Falun – Framby Udde. Arrived at Runn Sailing.
30/05/18 – Boat rigging (1 x express pirate, 1 x Seafly and 3 x Wayfarer) and test in the bay, equipment packing and start of expedition to Little Bear Cub Island. Fixed moorings used to keep the boats safe after one Wayfarer was grounded following the wind pushing it onshore. Minor damage.
31/05/18 – Journey to OBK Klubbrygga Island in clam but very hot conditions. Planned to camp earlier but the Island was inhabited by very large anthills and the floor was literally alive! Used the contingency of sailing onto Prasto Island for the night.
01/06/18 – Explored South of Lake Runn and wild camp on East side of Prasto Island, Very late arrival due to swarms of Mosquitos and feeling safer on the water.
02/06/18 – Explored West side of lake. Wind changed to a Westerly over lunch and whipped up to a strong force 6/7. Anchors failed dragging all the boats towards Tjuvon Island. Exciting problem solving with a mast falling down, boats being driven down wind through a channel, torn sails on two boats. Ran for cover in a sheltered bay in the middle of Stora Bjorno and wild camped for the day. All students used their training well acting with professionalism and confidence in some tricky scenarios.
03/06/18 – Journeyed back to Framby Udde in very light conditions sad that the adventure was coming to a close but looking forward to a well deserved pizza in a local Swedish restaurant.
04/16/18 – 06:00 – Travelled home to the UK Car, Train and Plane.
A thank you and mention to our supplier for the trip over the last 5 years, Steve Trussler.
Learn more about our history
Since the original 400-acre College farm was bought back in 1919, Plumpton College has certainly seen a lot of changes.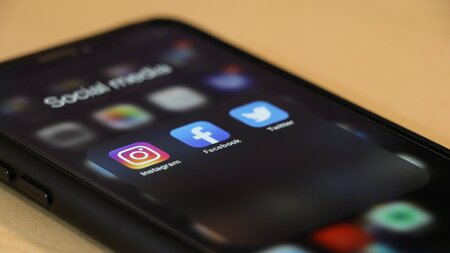 Stay connected
Keep up to date with us online. Give us a like and follow us on: