Plumpton College successfully launches its pilot 'Entry into Viticulture' retraining program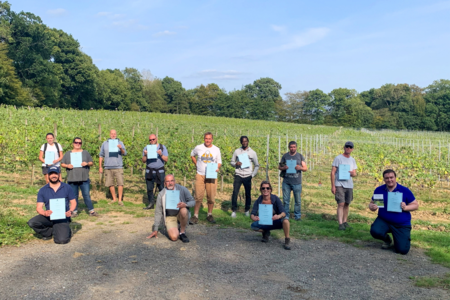 The first cohort of students had a busy week covering topics such as first aid at work, health and safety, tractor driving and viticulture skills and provides job seekers with the necessary basic skills the industry requires.
Jo Cowdoroy, operations manager for Wine GB, paid the students a visit during the week and provided students with an insight into working within the UK wine industry, one of the fastest growing industries within the agricultural sector; offering a diverse range of career opportunities.
Jo commented:
"Wine production in Great Britain is a vibrant and exciting growth industry, but also a little-known gem which has many job and career opportunities. Plumpton College's 'Entry into Viticulture' week was a wonderful opportunity to meet an enthusiastic group of people who are considering a career change and to let them know of the options in the sector; whether it be in the vineyard, winery or sales. It's a great course, with a lot packed into a week, and I wish the pilot group members the very best with future jobs in the wine industry!"
The sector has experienced exceptional growth, and in the last 2 years alone, employment in this sector has grown by 35%. In 2019 over 3.2 million vines were planted compared to 1 million in 2017, and total bottle sales of UK produced wine is predicted to reach over 40 million by 2040, representing over £1 billion in revenue.
Andrea Nixon, one of the students on the course explained how much she had enjoyed the course: "I feel fate has brought me here, to this wonderful place, I feel privileged to be here and I have totally embraced it! It has been very intensive but very rewarding!".
Another of the students, Kevin Whiting, stated: "This has been a fantastic grounding, I feel so much more confident walking out to a vineyard now with a much better knowledge base!".
At the end of the week, all 12 members of the first cohort completed the programme and several members have already secured employment.
If you're a business with immediate staffing requirements this is the programme for you. Please contact: Dan Karlsson on: 01273 892127 or email: business@plumpton.ac.uk to find out how to be involved. For more information on jobs available within the sector, visit: www.winejobsengland.co.uk.
Category: Wine Division
Learn more about our history
Since the original 400-acre College farm was bought back in 1919, Plumpton College has certainly seen a lot of changes.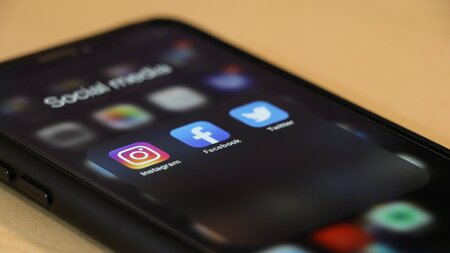 Stay connected
Keep up to date with us online. Give us a like and follow us on: