Plumpton College Success at Annual Open Day & Spring Fair
29 May 2019 13:53 - 13:53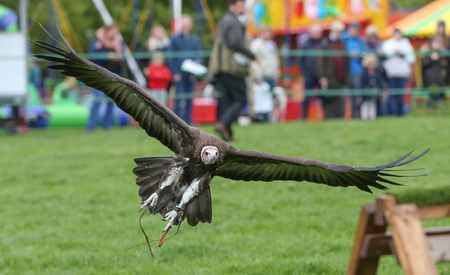 Despite the occasional downpour, the sun predominately shone on the 12,000 people who were welcomed to campus from across the county to experience the variety of demonstrations, shows and exhibitions on offer at our annual Open Day & Spring Fair. Departments across campus, from metalsmithing and mechanics to floristry and animal management to took part in open demonstrations, many of them taking to the campus grounds to show-off their offering and facilities. The forestry department climbed sky high for their annual aerial rescue demonstration, while the forges opened their shutters to release an awe-giving heat of metalwork demonstrations to the public. The Animal Care Unit was open with dedicated students giving top tips and advice to the public and the farm offered demonstrations of experienced sheep shearing and tractor rides across the grounds.
Down at the arena, there were dog scurrying demonstrations, falconry displays and the much-loved annual dog show which always proves a big hit, with categories ranging from 'Best Looking Puppy' to 'Best Veteran'! The day culminated with a show from the Vintage Tractor Society and some incredibly impressive duck herding.
On the Principal's Lawn you could find Plumpton Estate wine made in the College's on-site wine centre, cheeses and meat reared on campus and butchered by Plumpton butchery staff. There was also the chance to take a trip down 'Memory Lane', a new project launched by the College's Charity Officer. The project focuses on reviving old memorabilia and digitising photos dating back to the 1920's to treasure the memories and give alumni a chance to reunite and look back on their time at the College.
Once guests had had the chance to take the whole site in, they could enjoy food and drink from local producers such as Tiny Thai, Harvey's beer and Olly's Fish Bar! Finally, there were local craft stalls offering their wares such as Ickle Brickell, Barkley's Dog Emporium, Glitter and Jem and many more.
Jeremy Kerswell, Plumpton College Principal commented:
"It's always a delight to open our doors to the general public for our annual Open Day & Spring Fair. Our fabulous staff and students really showcased the best the college has to offer, not just as a fun day out for all the family, but an inspiration for those considering a career within the land-based industry. From the departmental demonstrations to the local food and jazz band, this year's event was bigger and better than ever - Thank you to all who came along, and we hope to see you again soon."
There's an exciting range of events coming up at the College, find out more about the next event.
Learn more about our history
Since the original 400-acre College farm was bought back in 1919, Plumpton College has certainly seen a lot of changes.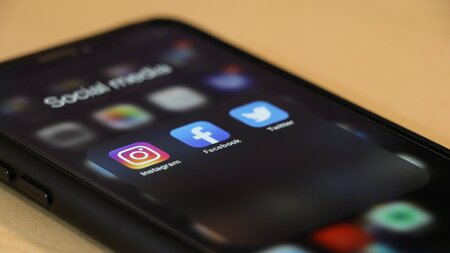 Stay connected
Keep up to date with us online. Give us a like and follow us on: