Plumpton College Students Visit Kenya - 2023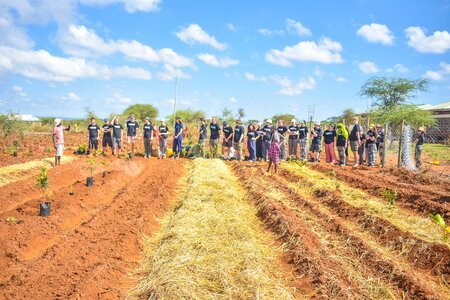 Every year, our second year returning students are given to opportunity to head to Kenya - specifically, Naning'Oi school for girls.
This year's trip saw 29 of our students and 3 of our staff embark on a trip of a lifetime. Travelling roughly four thousand miles, our Plumpton College team set off for an adventure they would never forget.
It was rainy season in Kenya and with no paved road to the school, the group encountered a lot of mud and challenging terrain to pass through. After facing the hurdle of getting stuck in the mud en route, they finally made it to camp with the help of the local community. Already, this unexpected obstacle on day one meant our students were presented with an opportunity to grow and problem-solve as a team.
Over the course of their stay, the students lead lots of sports activites, painted, and taught. They were able to establish a 1-acre syntropic food forest and a kitchen garden along with the help of many volunteers. Many of them worked tirelessly in the establishment of the garden, sweaty and hot, but full of good cheer and engagement. Digging an acre by hand is not easy… The schoolgirls and the community also got involved, working and learning alongside our students. They completed the garden just in time and we hear it is growing really well.
The students fully embraced the customs of Kenya after a traditional Maasai dance was put on by the girls of the school for them. In return, our students put on a show for the girls and, during that show, they read a prayer out for the girls and teachers of Naning'Oi. Their level of acceptance of other cultures and their ability to embrace it shows high levels of maturity; the students had real and authentic conversations with the local people as they discussed their fortunate lives here in the UK, along with the cultural difference in Kenya. The most anxious students quickly came right out of their shells, asking to teach lessons and lead sports activities. This was monumental for those who have autism and PTSD.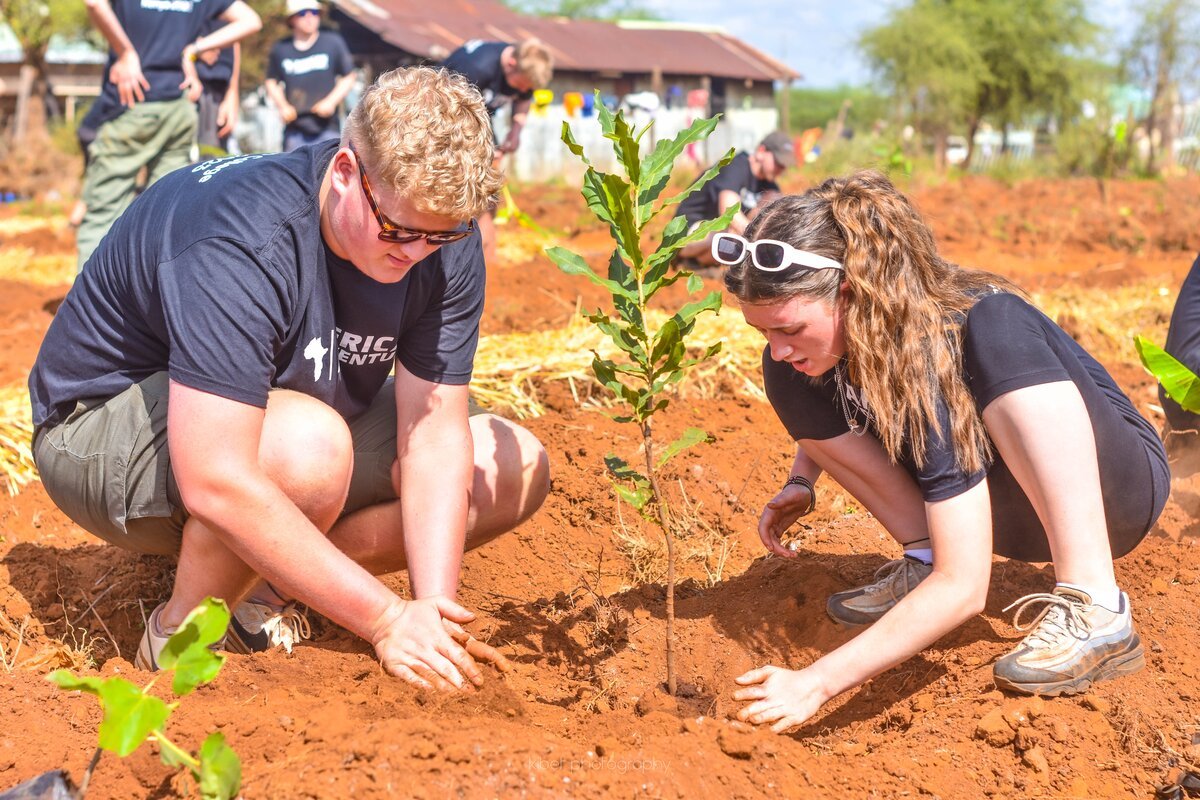 Before the Kenya trip, students across the college got involved with a plethora of fundraising activities, and through the money raised by Plumpton College they were able to leave the school with the 1-acre shamba (an area of cultivated land) and garden kitchen, newly painted classrooms, games and activities to use in their after-school clubs, new steel doors for every classroom and a curtain wall for protection and privacy around the toilets. Every student was given a set of exercise books and pens, along with soap, Vaseline and sanitary underwear.
Special thanks go to our staff members who accompanied our students - Joe, Emily, and Chania - and for spending 12 days and nights with 29 young people on the other side of the world.
This trip showcased the incredible resilience of our students, many of whom returned with an increase in confidence that they can do anything they set their minds to. Naning'Oi School are so grateful and asbolutely loved having us stay with them. We hope to plan another trip next year!
Watch our YouTube video and hear from the students who went to Kenya: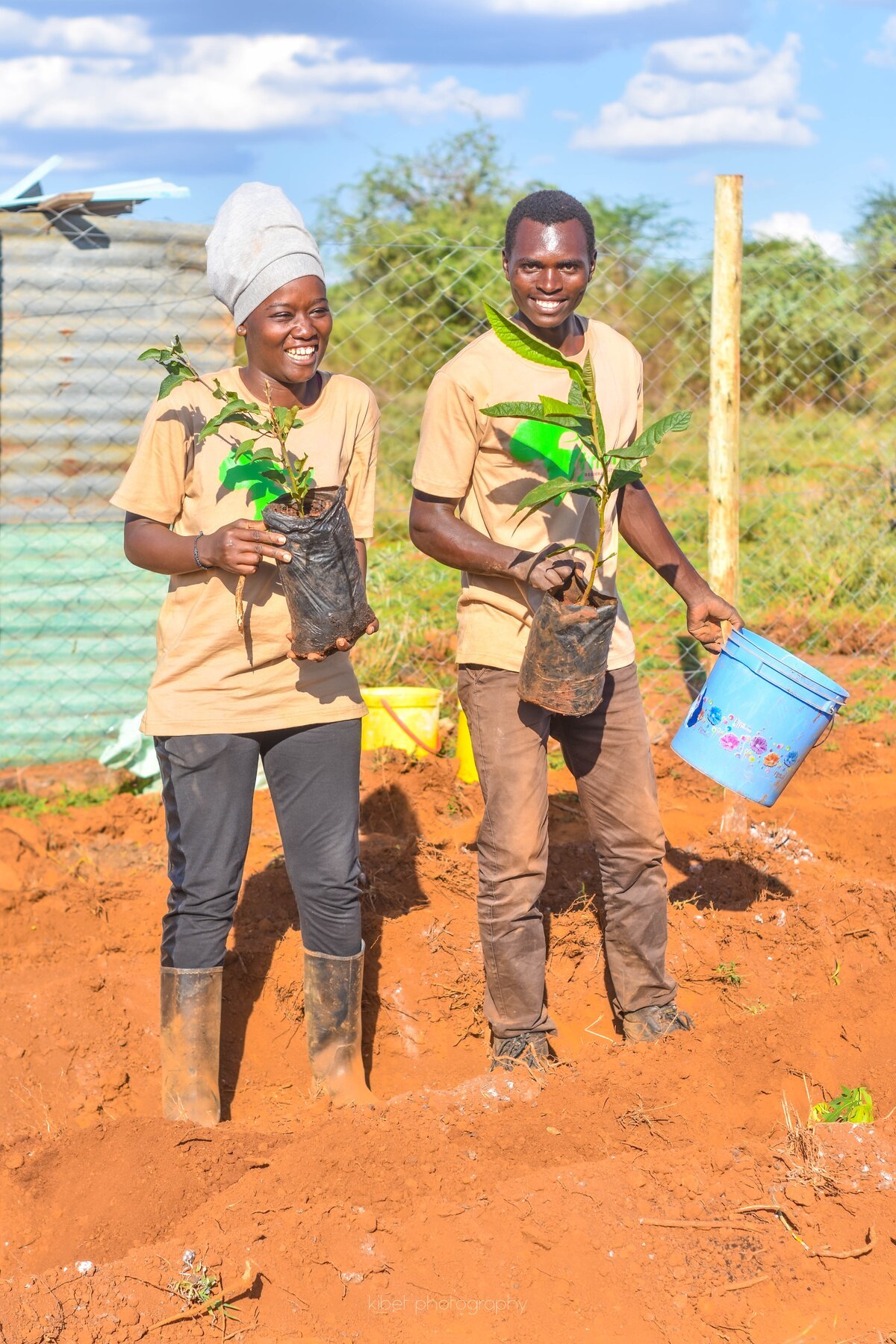 Learn more about our history
Since the original 400-acre College farm was bought back in 1919, Plumpton College has certainly seen a lot of changes.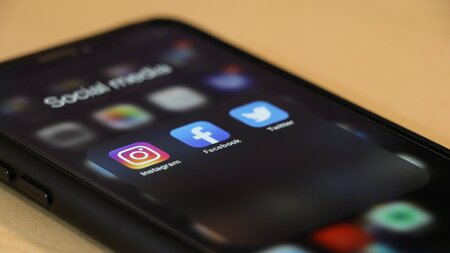 Stay connected
Keep up to date with us online. Give us a like and follow us on: