Plumpton College Students Tree Climbing success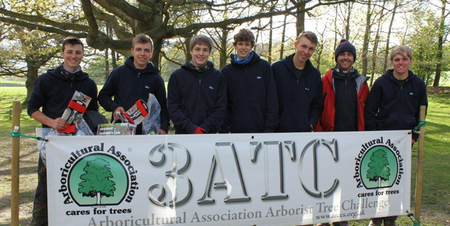 Plumpton College level 3 Arboricultural students have taken part in the Arboricultural Association's Annual '3ATC' student tree climbing competitions this year. One team from the first year students and one team from the second year were entered in the competitions.
In each competition students were timed for the 'work climb', which involved carrying out various skill tasks whilst moving around the canopy of the tree safely and effectively.
The teams were first year students: Noah Tanner-Tremain aged 18 from Horley, Surrey, Isaac Woods, aged 16 from Burgess Hill and Will Packham, aged 16 from Lingfield, Surrey
Second year students, Jack Mitchell, aged 18 from Albourne, West Sussex , Eoin Cleverdon, aged 18 from Tenterden Kent and Joseph Howard aged 18 from Lancing, West Sussex.
The first Competition 3ATC (Northern) took place at the National Sculpture Park in Yorkshire on 29th April 2015, when 16 teams from 7 colleges took part in the Gustharts sponsored event. Plumpton College students came first in the first year completion and second in the second year competition.
The second Competition took place at Bicton College in Devon on 20th May 2015 with Plumpton College first year team again coming first and the second year team taking second place.
The third competition took place against the runners up from Raesheath College at the Arb Show on 5th June, which was held at the National Arboretum at Westonbirt, Wiltshire. The Pumpton College first year team won again, best described as the 'Grand Slam' of student tree climbing!.
At each event the students won climbing equipment for themselves and the College, generously provided by the Sponsors, Gustharts, Stein Worldwide and the Arboricultural Association.
Plumpton College has been competing for four years and this is the best result by far.
This success is a testament to the skill and dedication of the staff, Vicki Richardson and James Smith and the students who train and organise for these events outside of normal college hours.
Learn more about our history
Since the original 400-acre College farm was bought back in 1919, Plumpton College has certainly seen a lot of changes.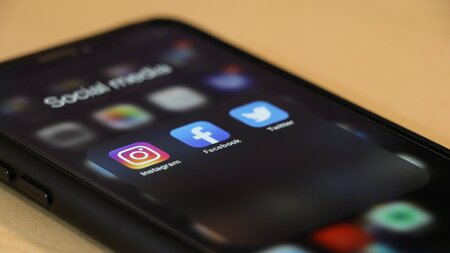 Stay connected
Keep up to date with us online. Give us a like and follow us on: