Plumpton College students and staff fundraise £3.5k for Naning'Oi, a girls' school in Kenya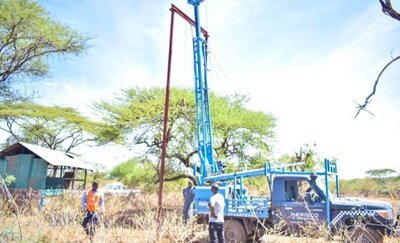 Naning'Oi is a primary boarding school for girls in Kenya that provides education and a safe haven to live and grow. The school currently has 320 students enrolled. However, a lack of consistent funding and resources has begun to affect the buildings they live in and their access to clean water and food.
Sarah Chinamano, English Lecturer at Plumpton College, initiated the journey to fundraise for Naning'Oi with hopes of building a solar-powered bore-hole for the school to allow the young girls to become fully self-supporting with consistent, clean water and help fight hunger and malnutrition. The college's latest fundraising efforts have seen this become a reality.
Sarah commented; It has been wonderful to see the whole college come together and support something close to my heart. I am so grateful for everyone's efforts, and I am really excited about the future of fundraising here. We have big plans to support the school to become fully self-sufficient.
Sarah, alone, raised enough funds to repair an underground water storage tank in September! Our next efforts as a College are focused on the permaculture project - a sustainable way to grow food and integrate various plants and animals to support and complement one another. This will help the school with hidden hunger for girls and teachers who live there.
Jeremy Kerswell, Principal commented; It's such an exciting project for our whole staff and student community to engage in. We hope to eventually take students to Naning'Oi to support their permaculture project and offer a life-changing experience for our students. To have raised sufficient funds already to enable the school to have access to clean water is beyond our expectations.
Towards the end of 2021, we saw staff and students across the college departments using their talents and resources to fundraise towards the solar-powered bore-hole as part of the permaculture project. Collectively as a college, we raised a whopping £3,500. Efforts included raffle prizes with the help of local businesses organised by Horticulture and Grounds & Garden. To auctioning the name of a bearded dragon in Animal Management, to Blacksmithing hosting a Saturday workshop for Level 3 students. Lots went on, so let's take to see how staff and students got involved:
Phill, Motor, Machinery and Metalwork Manager and Motor Vehicle students worked on cars as part of their Winter Car Check fundraising idea. Each vehicle included a break, tyre, light, battery and engine check, including fluid top-up and not to mention a complete inside and out clean!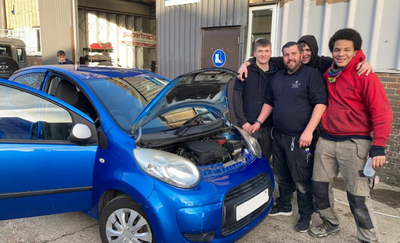 Equine students hosted a dressage event and created the routines. The horses were painted to resemble characters from Monsters Inc.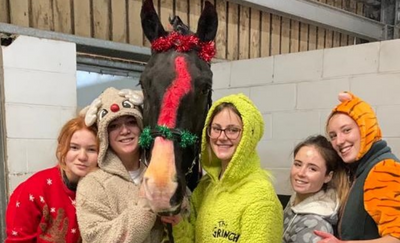 Staff in the Teaching and Learning team offered their skills and experience through 1-hour personal life coaching sessions to staff members. These sessions helped identify strengths and development opportunities with their teaching practices.
The Student and Wellbeing team organised a mindfulness Waggy Winter Walk encouraging staff and students to get involved and get outdoors. They walked up the South Downs with the company of well-behaved dogs.
Overall, through fundraising and with the help of external donations, we've raised a fantastic £9,000.
If you're interested in helping us reach our target, click here to head to the GoFundMe page to donate.
Learn more about our history
Since the original 400-acre College farm was bought back in 1919, Plumpton College has certainly seen a lot of changes.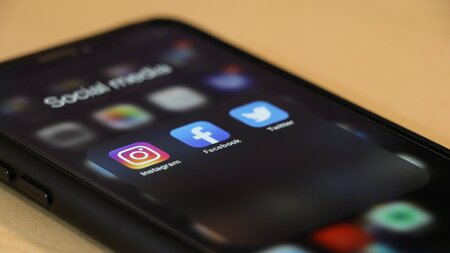 Stay connected
Keep up to date with us online. Give us a like and follow us on: