Plumpton College sees largest cohort of wine students ever!
30 November 2018 10:46 - 10:46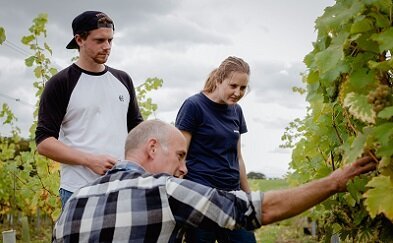 With the overall number of candidates up by 20%, Chris Foss, Head of Plumpton Wine Division, said:
On top of an outstanding grape harvest in our vineyards, we are delighted to see such good student numbers this year, clearly demonstrating the boom in the English wine industry and Plumpton's growing worldwide reputation.
Since 1988, Plumpton College, near Lewes in Sussex, has been supporting the global wine industry with a wide range of programmes, from Level 3 ('A' level equivalent) and apprenticeships to university degrees in wine business and production, including the MSc in Viticulture and Oenology. These are delivered by team of ten wine specialists in Plumpton's purpose-build Wine Centre, which includes laboratories, a sensory evaluation room, lecture rooms and the Rathfinny Research Winery. Plumpton Wine Estate also manages ten hectares of vineyards and a commercial winery, where students produce award-winning still and sparkling wines.
This year, the BA (Hons) International Wine Business degree has seen a 40% increase in new starters. The majority of these students are female, with representation from Spain, Cyprus and Italy. The students have a wide array of backgrounds, including finance, hospitality, fashion and luxury tourism.
The college has their first two Wine Business students born this millennium!
18 year old Gabby Riley commented
I came on the course as I have always been interested in the idea of how wine is sold around the world. That and my love for traveling and how wine can bring different cultures together. Studying wine business at Plumpton College will equip me with the right skills and knowledge I need to pursue my career to one day hopefully being an international wine buyer.
The Wine Division has also seen further growth in the number of students enrolling onto its most popular undergraduate programmes (the FdSc Wine Production and BSc (Hons) Viticulture and Oenology), with an equal gender split, and ages ranging from 18 to 60.
"We are delighted to see that some of our new students already have substantial industry experience, but the vast majority are new to wine production and are energised to join the UK's flourishing wine production industry." commented Chris Foss.
HOWEVER, the largest increase in student numbers is on the MSc Viticulture & Oenology, with a doubling of numbers from 10 to 20! This highly challenging programme, focusing on cool-climate wine production, attracted candidates from all over England, Wales and Ireland, plus France, Belgium, Portugal, Australia, Brazil and Zimbabwe.
Daniel Jackson, a first year student on the MSc Viticulture & Oenology course commented:
For me, it's been a great start to the course. With a background in chemistry, I've really enjoyed the balance between in-depth science involved in winemaking and viticulture, while having the opportunity to be hands-on picking grapes and fermenting wine.
If you love wine, now is the time to make wine your career.
For anyone interested in studying at Plumpton, please contact enquiries@plumpton.ac.uk
Learn more about our history
Since the original 400-acre College farm was bought back in 1919, Plumpton College has certainly seen a lot of changes.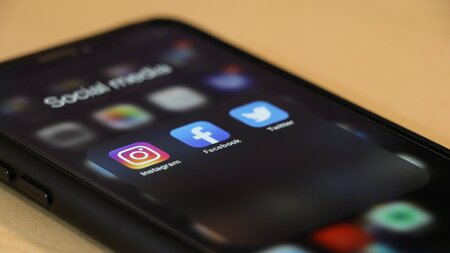 Stay connected
Keep up to date with us online. Give us a like and follow us on: