Plumpton College secures AoC Beacon Awards win for Education for Sustainable Development

The FE Sussex Partnership has won the prestigious Beacon Edge Award in The Nous Group Award for Education for Sustainable Development (ESD).
The judging panel met a range of staff, students and governors from colleges across the partnership committed to the sustainability ethos. Collaborative practice, leadership and advocacy around sustainability, climate education and climate justice is strategically embedded into the partnership's identity, ethos and practice; supporting staff and curriculum development and student voice as they progress their NetZero and Roadmap Action Plans. Alongside a strong moral purpose, the ESD work is collaborative, aspirational, innovative and strategic, benefitting from strong support from governing boards.
FE Sussex is an innovative and collaborative partnership of seven Sixth Form, Land-Based and GFE college partners – BHASVIC (Brighton, Hove and Sussex Sixth Form College), Bexhill College, the College of Richard Collyer and Varndean College, Plumpton College, Chichester College Group and East Sussex College Group. Over 2021/22, FE Sussex partners collaborated on a DfE Skills Accelerator project to improve Green industry, technology and skills locally. This was a response to BEIS, a complement to our Local Skills Improvement Partnership and an opportunity to enrich collaboration and develop new and interesting practice. Overall, the project invested more than £7M in new learning resources, staff training, employer updating and student awareness-raising across the county and comprised five workstrands: Carbon Literacy, Electric Vehicles, Decarbonisation, ZeroCarbon Land Management and Hydrogen Technologies.
The Association of Colleges' Beacon Awards celebrate the best and most innovative practice among UK colleges each year. The award supported by Nous Group seeks to recognise examples of practical teaching and learning that equips people with the skills that today's global and digital economy demands, through a broad and balanced curriculum, high quality training, engaging real world learning and rich relationships between education and employers.
Jeremy Kerswell, Chair of FE Sussex and Principal of Plumpton College said; "FE Sussex colleges have a track record of successful collaboration but this project and our work since has been about so much more. In identifying sustainability and the green agenda as the common thread across everything we did, we effectively made a commitment- to each other, to our own colleges and most importantly to our learners. I'm delighted this has been recognised and even more so, that this work is very much continuing across Sussex."
William Baldwin, Principal of BHASVIC said: "We are delighted to have won Association of Colleges Education for Sustainable Development Beacon Award in partnership with FE Sussex. As with all sustainability and climate change initiatives, meaningful change is only possible where we work together to be more than the sum of our parts and this award is representative of seven college's commitment to these issues. At BHASVIC the success of the Carbon Literacy course is mirrored in initiatives including our student-led Climate Action Group, green careers week, and embedding of climate issues into curriculum delivery. The front of our prospectus is emblazoned with the words 'Working Together to Save the Planet' and I'm proud of our college community and FE Sussex to be putting this vital work at the heart of their ethos, helping to create a better future for our students."]
Mark White, Interim Chair of AoC's Charitable Trust said: "The AoC Beacon Awards showcase exactly why colleges are so important to every community and why people value them. This award recognises examples of excellent practical teaching and learning. The work of the winning college shows how important colleges are in providing students with the necessary skills for the real world."
Learn more about our history
Since the original 400-acre College farm was bought back in 1919, Plumpton College has certainly seen a lot of changes.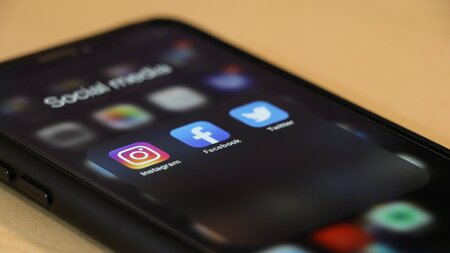 Stay connected
Keep up to date with us online. Give us a like and follow us on: