Plumpton College receives an Outstanding grade from Ofsted
Following a three-day inspection in May under the social care common inspection framework, the college is thrilled to announce their residential provision was graded Outstanding by Ofsted, in all areas; the experience and progress of young people, how well young people are helped and protected and the effectiveness of leaders and managers.
Inspectors highlighted how well college staff know their students and how effective communication ensures students feel valued, respected, and listened to, which in turn means students are confident in voicing their thoughts and opinions.
The report also highlights the promotion of equality, diversity and inclusion which is evident across the campus with an environment that is thoughtfully designed to promote emotionally and psychologically safe or sensory spaces for students to be calm and relax.
There is a strong culture of acceptance and tolerance, noting that this is a meaningful asset in the college community. Students say they feel safe at the college and whilst living in its residential accommodation. Students referred to the college as a 'close-knit community where the staff that support them, as part of their 'wider family'. One student told inspectors, 'This place has changed my life.'
Jeremy Kerswell, Principal of the College said "We could not be more pleased about the outcome of this inspection. It totally reflects the care and attention all our students receive every single day, and the sense of community the inspectors witnessed was so rewarding as we continuously strive to create an environment here at Plumpton in which students flourish.
The inspectors concluded the report by acknowledging the college is led by a highly aspirational senior leadership team who are passionate about improving the opportunities and life chances for all students. Governance was also deemed to be highly effective with an active presence in the college which provides thorough scrutiny of safeguarding procedures and the residential provision. The residential staff feel particularly well supported by the senior management team; low staff turnover leads to a predictable environment for the students in their care.
Jeremy Kerswell adds "We know from experience that being a residential student has a clear impact on attendance and therefore attainment which is on average 5% higher than non-residential students".
To find out more about studying at Plumpton as a residential student (including details of a new bursary scheme for students living across the South East of England), visit: https://www.plumpton.ac.uk/student-info/college-accommodation/
A link to the whole Ofsted report can be found here; https://files.ofsted.gov.uk/v1/file/50221694
Learn more about our history
Since the original 400-acre College farm was bought back in 1919, Plumpton College has certainly seen a lot of changes.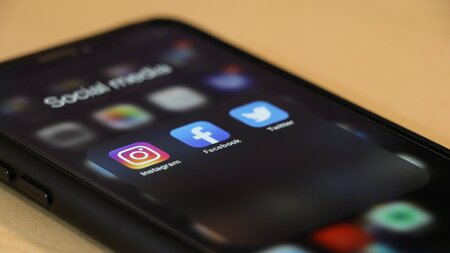 Stay connected
Keep up to date with us online. Give us a like and follow us on: