Plumpton College Raising & Giving Day to raise funds for the Pulmonary Hypertension Association (PHA UK)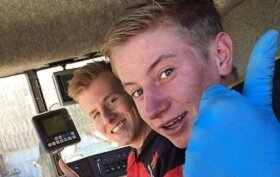 This year for the annual Raising and Giving Day, Plumpton College will once again collapse the timetable for a day for staff and students to come together to host a variety of activities and challenges in the bid to raise money for their chosen charity, the Pulmonary Hypertension Association (PHA UK).
Pulmonary hypertension (PH) is a rare, serious condition caused by the thickening and stiffening of the blood vessels supplying the lungs (pulmonary arteries).
The reduced blood flow makes it harder for the right side of the heart to pump blood through the arteries, which can result in heart failure.
The main symptom of PH is breathlessness. Other symptoms may include dizziness, feeling faint, swelling of the feet or ankles, and chest pain (particularly during exercise).
People can be born with PH, or develop it at any time, and it can affect anyone, regardless of age or ethnic background. It affects more women than men.
Josh's parents were kind enough to give us an insight into Josh's journey:
When Josh was born the main arteries to his heart were plumbed the wrong way around and he underwent several lots of open-heart surgery in the first year of his life to correct this. Josh enjoyed a full and active life however, at age 13, he was diagnosed with Pulmonary Hypertension. He underwent more surgery and was fitted with a permanent IV line which administered medicine to his heart 24/7 via a small pump which he carried around his waist.

Despite this, quite inspirationally, Josh continued as he always had, determined that his PH would not stop him doing anything. He went on holidays abroad, mountain biking in the Alps, travelled around Europe in a campervan, swam in the sea, went camping, kayaking, shooting and learned to drive, to name a few!

From a very early age he was interested in tractors and anything mechanical and in 2015 he went to Plumpton College to study Agricultural Machinery. During his 2 years at Plumpton he made a lot of good friends and they spent many hours together green laning and repairing their various off-road vehicles. After college Josh worked for a local agricultural contractor and in his spare time continued restoring his Land Rover Series 3 which he had stripped down to the chassis, repaired and started to rebuild.

Sadly, Josh's health began to deteriorate and in January 2019 he was put forward for an emergency heart/lung transplant. After many months spent waiting in hospital for a donor in June 2019 Josh was no longer considered suitable for transplant. He spent the last 4 months of his life at home with his family and friends and sadly passed away in October this year. Although Josh's life was cut short, he took everything that life threw at him on the chin and made the most of every day.
The PHA UK is based in Sheffield and has over 4,500 members across the UK. As well as providing information, support and advice, it funds medical research and health education initiatives to promote better awareness, diagnosis and treatment of PH.
The charity also run events for people with PH to get together and produce a quarterly magazine for members.
Although Pulmonary Hypertension is a disease that can affect anybody at any time it is not widely understood in the UK and can often be misdiagnosed or mistaken for high blood pressure or even asthma. The PHA UK are committed to helping raise awareness of the condition among the general public, healthcare professionals, policy makers, funders and politicians.
Thanks to a range of highly advanced treatments developed over the last 15 years, people with pulmonary hypertension have seen quality of life improve and life expectancy double to around six to seven years on average, with many living longer. But there is no cure. A few people with PH undergo heart and lung transplants.
Iain Armstrong, Chair of the PHA UK, said:
We are so grateful to Plumpton for choosing us as their charity to support during RAG day. One of the challenges of having PH is that so few people have heard of it so this is a brilliant way of raising awareness too. Thank you to everyone for their support in memory of Josh.
Josh's story lies close with many, including Sam Cronin, a close friend who studied on the same course as Josh at Plumpton and has gone onto become a tutor in the Land-Based Machinery Department. Sam described Josh,
Josh was "incredibly generous and always put others in front before himself. Josh kept his condition to himself; he never really wanted to divulge and would always put up a good front.
Historically the RAG days at Plumpton have been a huge success, but this year the college will be taking it to a whole new level to try and raise as much as possible for this wonderful charity and in memory of Josh.
For further information on how you can help raise money for the PHA click here and for more information about pulmonary hypertension visit www.phauk.org, call the PHA UK office on 01709 761450 or e-mail office@phauk.org.
Learn more about our history
Since the original 400-acre College farm was bought back in 1919, Plumpton College has certainly seen a lot of changes.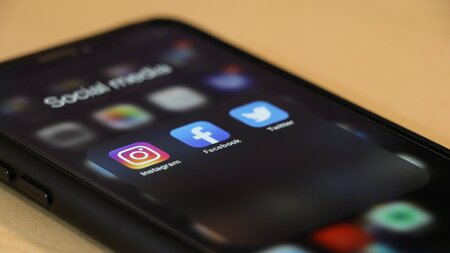 Stay connected
Keep up to date with us online. Give us a like and follow us on: