Plumpton College proudly supporting Government Kickstart Scheme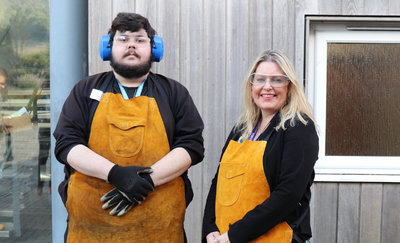 Last Thursday, 16th October, we welcomed Mims Davies, Mid Sussex MP and Employment Minister for DWP, who met employees from the Government Kickstart Scheme - including Elliot, Junior Forge Technician and saw first-hand how the scheme benefits both the employer and the local community.
The Kickstart Scheme is a six-month work placement for 16-24 year olds who are currently claiming Universal Credit and are at risk of long-term unemployment. Their time is spent in the workplace with training to help develop transferable skills and gain valuable work experience. The scheme will see kickstarters working 25 hours per week at national minimum wage.
At Plumpton College, we offer Kickstart Schemes in a broad range of departments such as Animal Management, Equine, Agri-Environment, and Catering, IT, departments as well as Horticulture at One Garden Brighton, Stanmer Park - the centre of excellence for horticulture with placements in a variety of roles such as Farm Assistant, Junior Library Assistant, Junior Equine Yard Assistant, and Junior Chef. Since May, we have welcomed 12 kickstarters, with the hopes of welcoming over 30 into the scheme at Plumpton College.
Minister Davies toured the campus with Principal, Jeremy Kerswell and visited our Blacksmithing & Metalwork forges. Followed by an employability workshop for our first Kickstarter cohort to learn about the support that will get them into their next step, whether an apprenticeship, further study, or a career.
Minister for Employability, Mims Davies said: It was great to see first-hand how Kickstart recruits in Sussex who have been brilliantly supported by Plumpton College to develop the vital skills and confidence they need to thrive and progress in their future careers.
Principal, Jeremy Kerswell said: We were delighted to welcome Minister Davies to Plumpton College to meet our successful kickstarter and showcase our courses in land and environmental studies. Plumpton College has successfully adapted its programmes in the past year to enable more adults and young people to train for careers in huge demand due to many of these industries thriving in the current climate. In doing so, we've been able to meet local employers' needs and provide employment opportunities for people across our local communities in Sussex and beyond.
Elliot is a Junior Forge Technician who has just started his Kickstart journey at Plumpton College. Elliot works in our forge, supporting students and staff. He's learning the basics and understanding how machines work, and oversee the safety and usage of machines. He ensures all those who come into the forge wear the correct protective equipment and support to any odd jobs needed on the day. After the Kickstart Scheme Placement, Elliot shares, "I hope to gain a career in the Blacksmithing sector by becoming an Apprentice."
Photographed top right; Elliot, Junior Forge Technician and Mims Davies, Minister for Employability
Learn more about our history
Since the original 400-acre College farm was bought back in 1919, Plumpton College has certainly seen a lot of changes.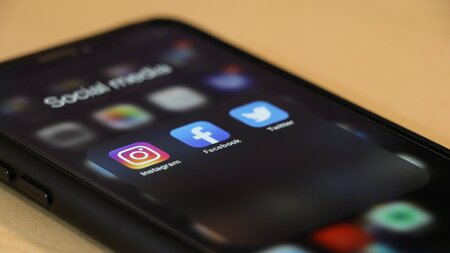 Stay connected
Keep up to date with us online. Give us a like and follow us on: